When you taste these Almond Joy Cookies, it's like eating a little bit of heaven. They are chocolatey, sweet, and filled with lots of yummy coconut. If you love Almond Joy candy bars, you are going to go wild for these amazing cookies. Whip up a batch or two and be prepared to fall in love with your new favorite recipe. 
Almond Joy Cookies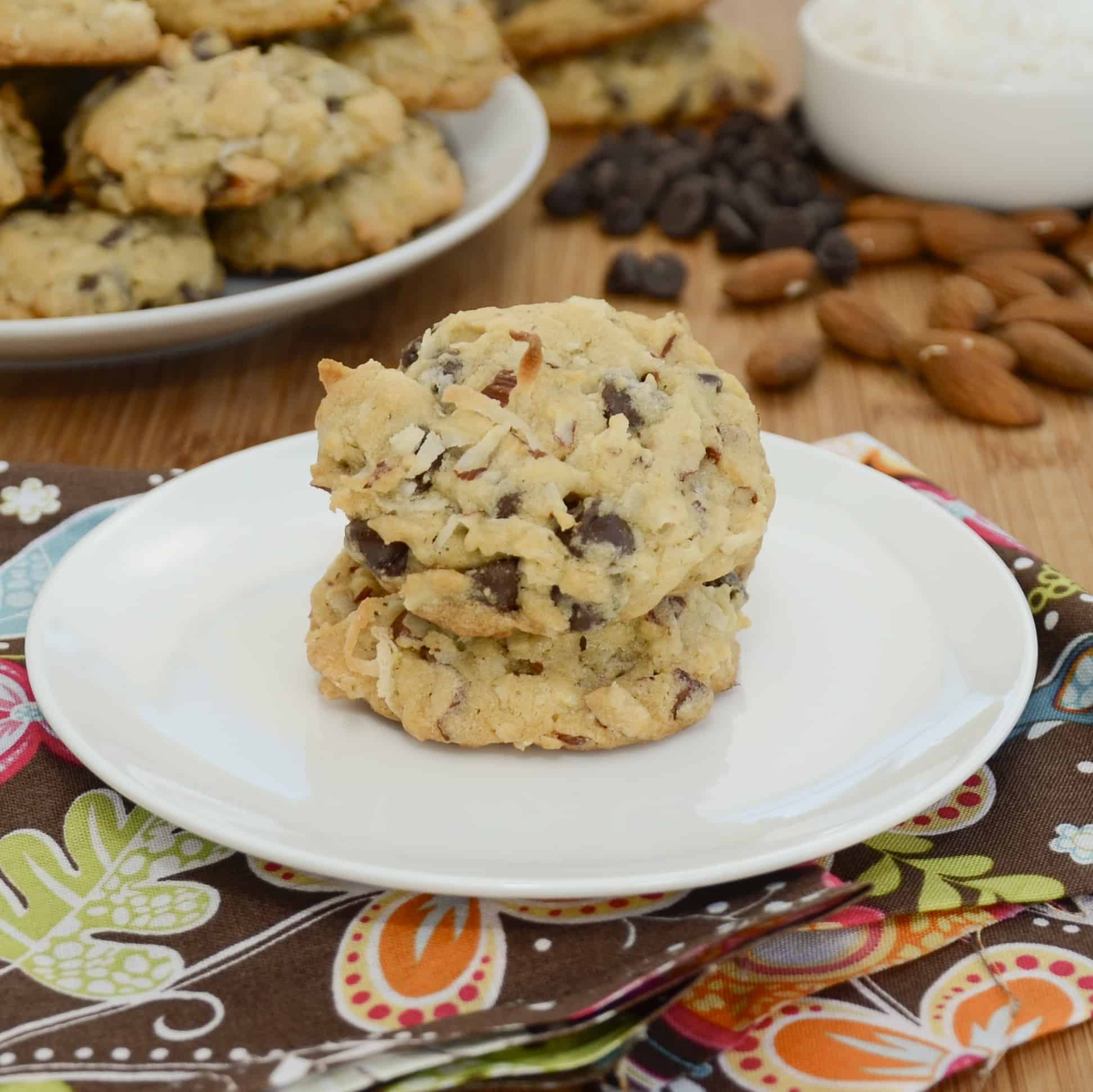 Every time I go to her blog, I am bookmarking recipes. Everything she makes looks and sounds so amazing. Being the crazy Almond Joy fan that I am, when I spotted these cookies a few months ago on her blog, I immediately bookmarked them. If you are a fan of Almond Joy's, then you're going to go crazy for these soft and chewy cookies. Packed with shredded coconut, crunchy almonds, and melty chocolate chips, these cookies are the perfect choice for the coconut lover in your family.
Do I Have to Add Almond Extract to These Cookies?
No, if you don't want the almond extract flavor in your cookies, you can replace it with vanilla extract or leave it out altogether. We prefer the flavor of the almond extract because it makes the cookies really taste so much like the candy bars. If you aren't a fan of almonds or started mixing up the cookies only to find out you are out, it's okay! They will still taste like a delectable little cookie that you can't get enough of. 
For Complete Cooking Instructions Please Head On Over To Next Page Or Open button (>) and don't forget to SHARE with your Facebook friends