This Beef Noodle Casserole is an easy egg noodle casserole that's perfect for feeding a family, even the pickiest of eaters. As a busy mom, casseroles that I can prepare quickly and pop into the oven are a frequent go-to dinner on weeknights. I'm constantly on the search for easy casserole recipes that even my picky eaters love. This beef and noodles is one of them.
What to Serve with Beef Casserole Recipes
Finding a casserole that the entire family loves can be a challenge. I prefer to find casseroles that include at least a few different food groups for a semi-balanced meal while my kids would just eat noodles and cheese every night if I let them. This Cheesy Beef Noodle Casserole is a favorite for everyone in my house. When I am looking for a side dish for this meal I like to serve a side salad or a side dish of vegetables.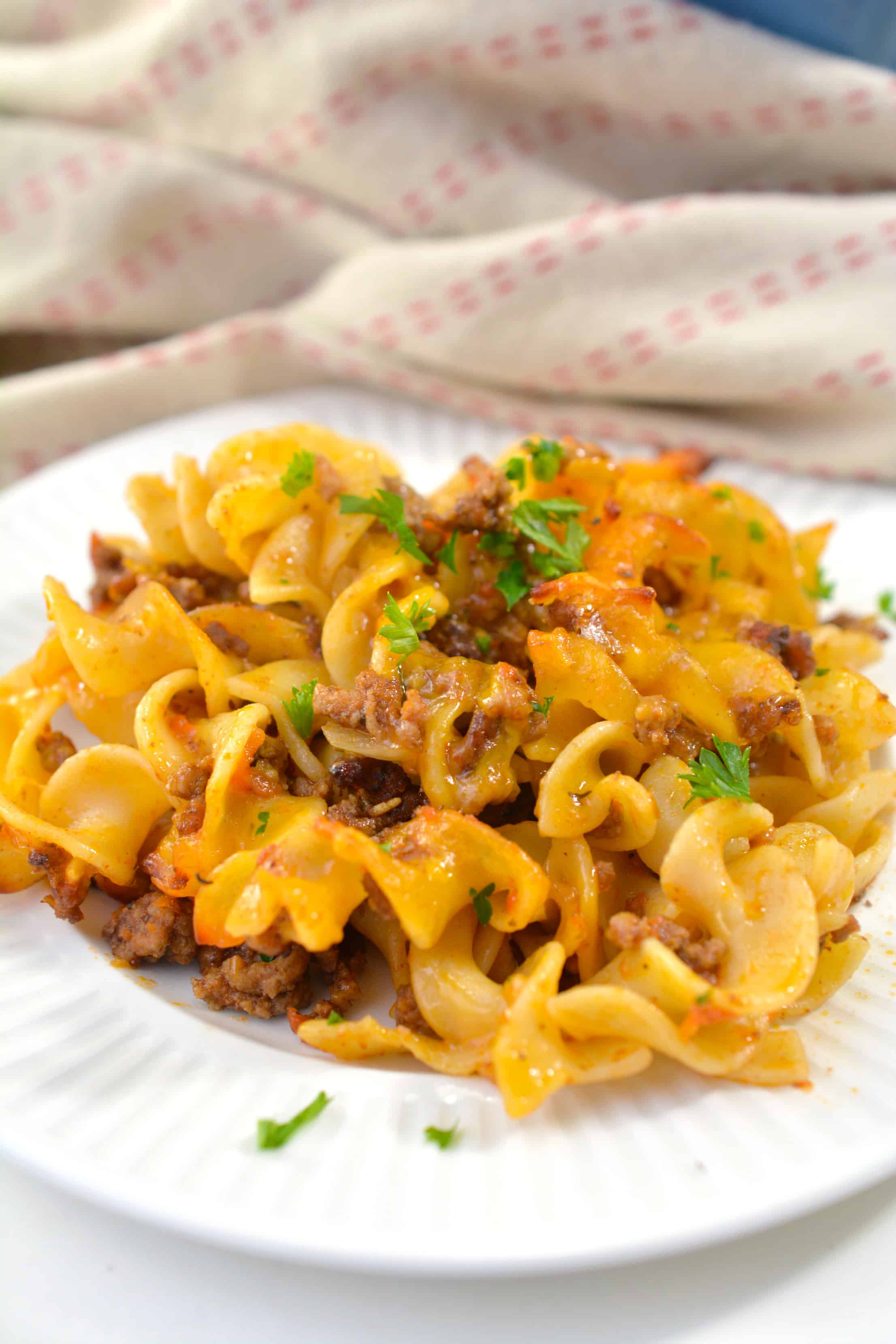 Variations to Easy Beef and Noodles
My kids love egg noodle casseroles (they prefer the texture and flavor of egg noodles over other noodles) and it's sufficiently cheesy to keep them satisfied. I love it because the beef adds substance, there's flavor and the tomato sauce kinda sorta maybe counts as a vegetable.
What is great about this recipe is that there are endless possibilities.
Add Vegetables – add cooked carrots, frozen peas, peppers, corn, whatever vegetables you have on hand
Add chicken, pork, ham or brisket
Use different cheese
No stock? Use broth or make your own using a beef bouillon cube and water.
For Complete Cooking Instructions Please Head On Over To Next Page Or Open button (>) and don't forget to SHARE with your Facebook friends