Nurture your sweet tooth with some of these delectable red velvet whoopie pies. When you sink your teeth into the cake-like cookies sandwiched with cream cheese whoopie pie filling, you'll think you are in heaven. These red velvet sandwich cookies are lovely for Christmas, Valentine's Day, and any other event or holiday you have coming up.
I've made these for friends many times, and they always compliment me saying they are the best whoopie pie recipe they have ever tried. So, try this easy whoopie pie recipe to impress your friends and family. All you need is 12-ingredients and a desire to eat something amazing.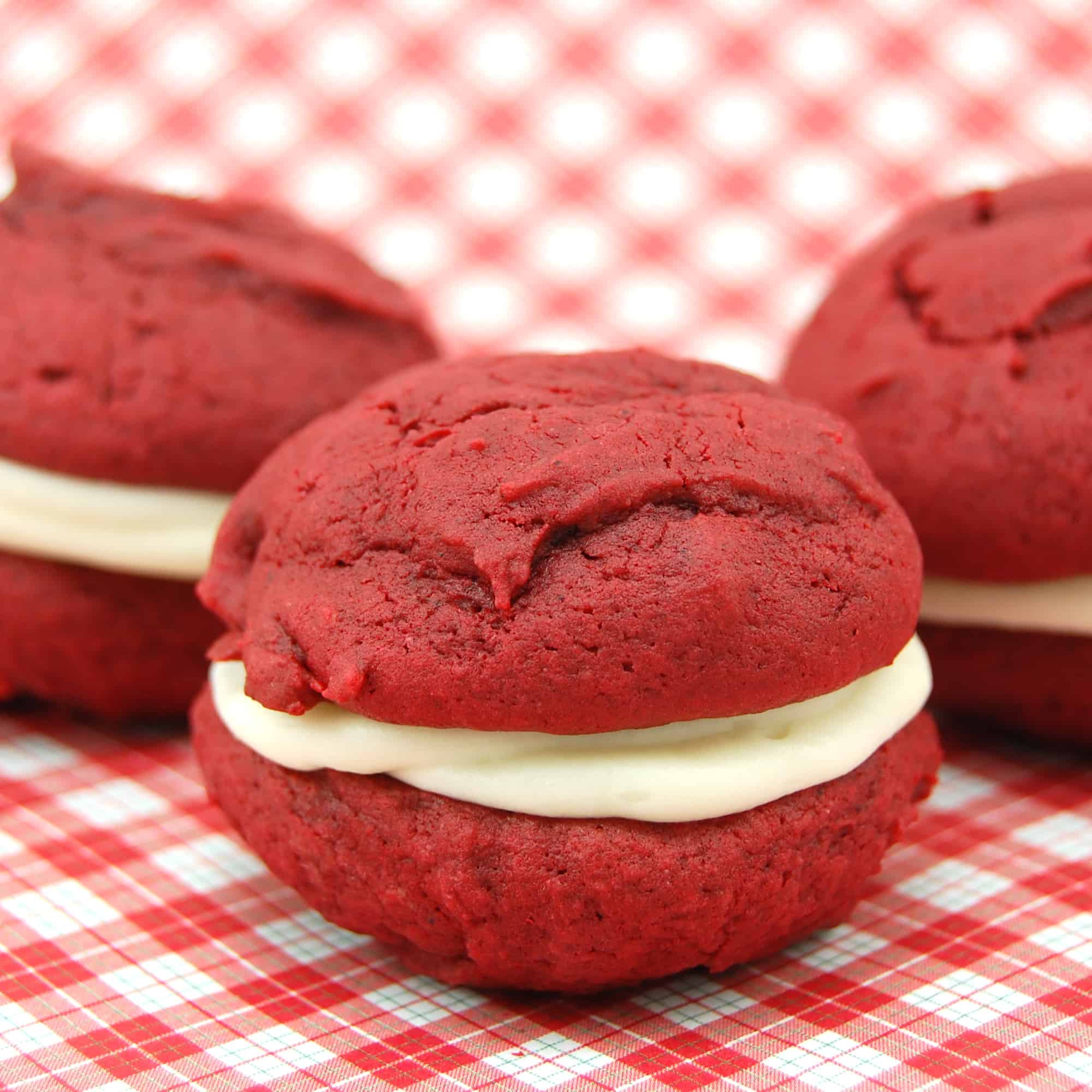 What Is A Whoopie Pie?
A whoopie pie is a sandwich cookie that has a cakey texture. They are filled with a creamy filling that's sweet and delicious. The traditional whoopie pies were made with chocolate cakes, but over the years they have evolved to many different flavors.
Whoopie pies get their names from back in the old days when kids would end up having these special treats in their lunch box. When they opened the box and saw them, legend has it that they would yell "whoopie" from excitement! 
For Complete Cooking Instructions Please Head On Over To Next Page Or Open button (>) and don't forget to SHARE with your Facebook friends