Seafood and pasta seem to team so well together in so many dishes. This Cheesy Skillet Shrimp Tortellini is no exception. Tortellini is one of my favorite pastas of all time to team together in a dish. There is something about the texture of that with the cheese and shrimp that goes so well together.
If you have access to fresh shrimp, then definitely use that in this recipe, but I know not everyone does. So if you need to use frozen, that's perfectly fine too! I definitely think that the meal tastes great either way. There is something about adding the shrimp and the cheese that has me craving this easy skillet meal as an option.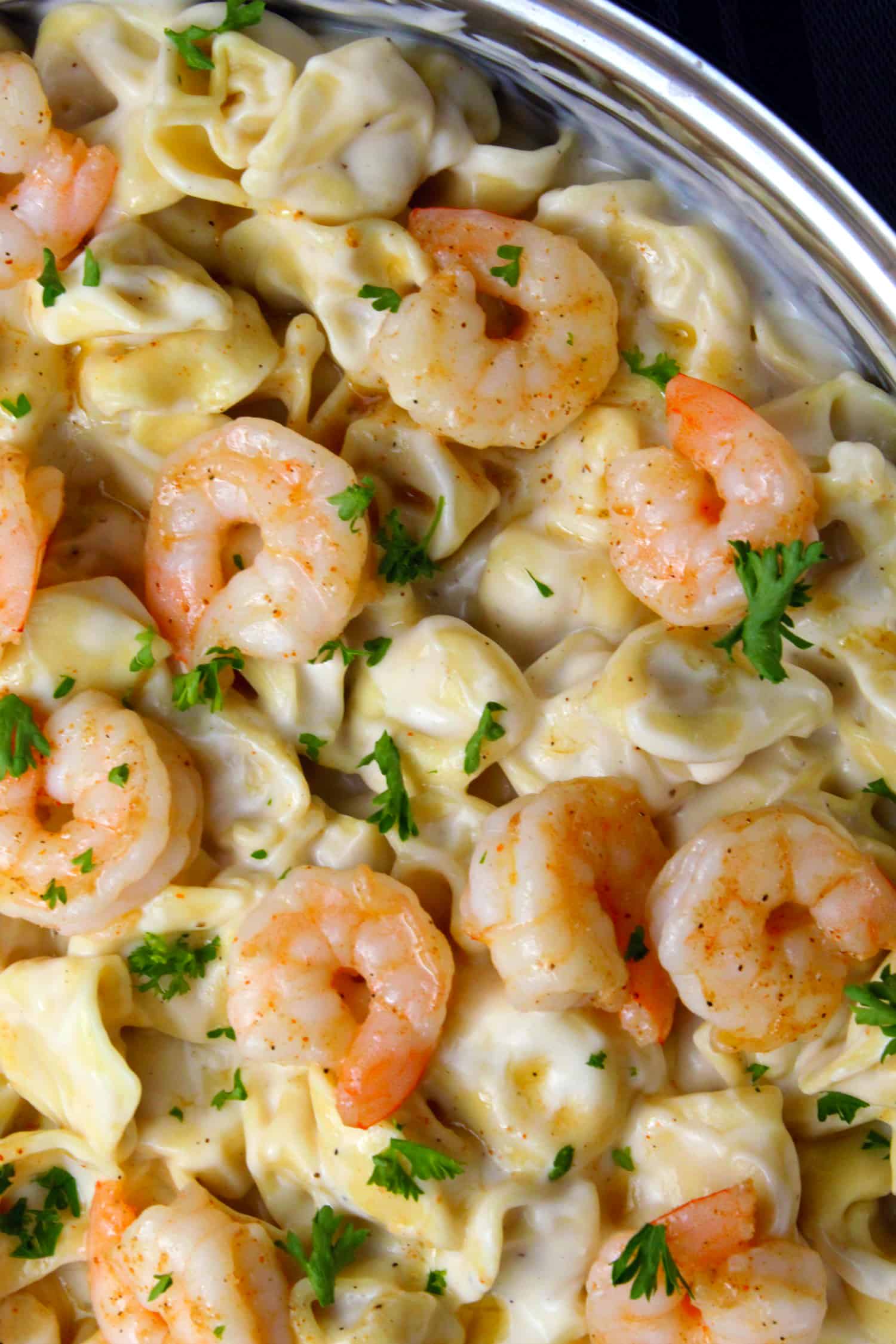 Easy Cheese Tortellini Skillet with Shrimp
As we all know, one pan meals are my favorite because that means super easy cleanup. All you do with this meal is to make sure to cook your shrimp through thoroughly. No one wants to be eating raw shrimp now, do they? Cooking them in the butter will give them such an amazing flavor. Then you will start to add in your other ingredients for the sauce. This makes a very easy to make easy tortellini alfredo dinner that can be made in a very short time.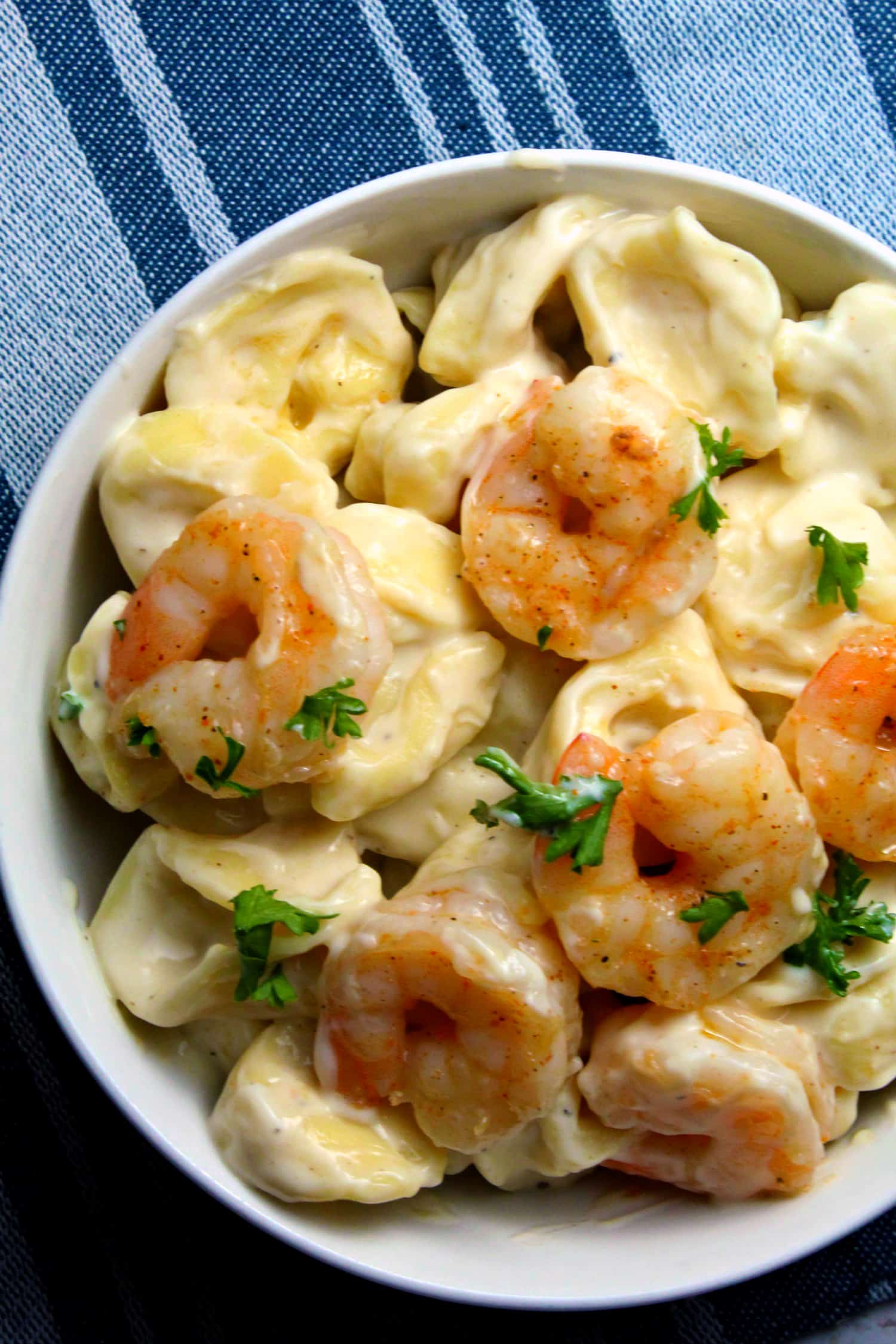 For Complete Cooking Instructions Please Head On Over To Next Page Or Open button (>) and don't forget to SHARE with your Facebook friends