If you are looking for the very best chewy lemon cookies ever, this is the recipe you are craving. I love lemon cookies any time of year, but I especially love them as spring is starting. If you love chewy cookies, you need this recipe.
Chewy Lemon Cookies Recipe
With the first day of spring arriving tomorrow morning at 6:02 am, these delicious Chewy Lemon Sugar Cookies are a wonderful way to welcome the new season. I have been waiting for this day to arrive ever since winter began on December 21st. Although tomorrow is the first day of spring, it's going to feel like the first day of winter! Temperatures are supposed to only be around 26 degrees with overnight lows dipping into the teens (the average temperature this time of year is the mid 50′s). Needless to say, I need some springtime weather coming my way!
This recipe includes fresh lemon juice and lemon zest, giving the cookies a delicious lemon flavor. They're adapted from one of my favorite cookie recipes, the amazing Chewy Lime Coconut Sugar Cookies! Soft and chewy in the middle with slightly crisp edges just the way a sugar cookie should be! If you're a fan of lemony treats, these cookies are for you! They're certain to steal the spotlight on your Easter dessert table this year.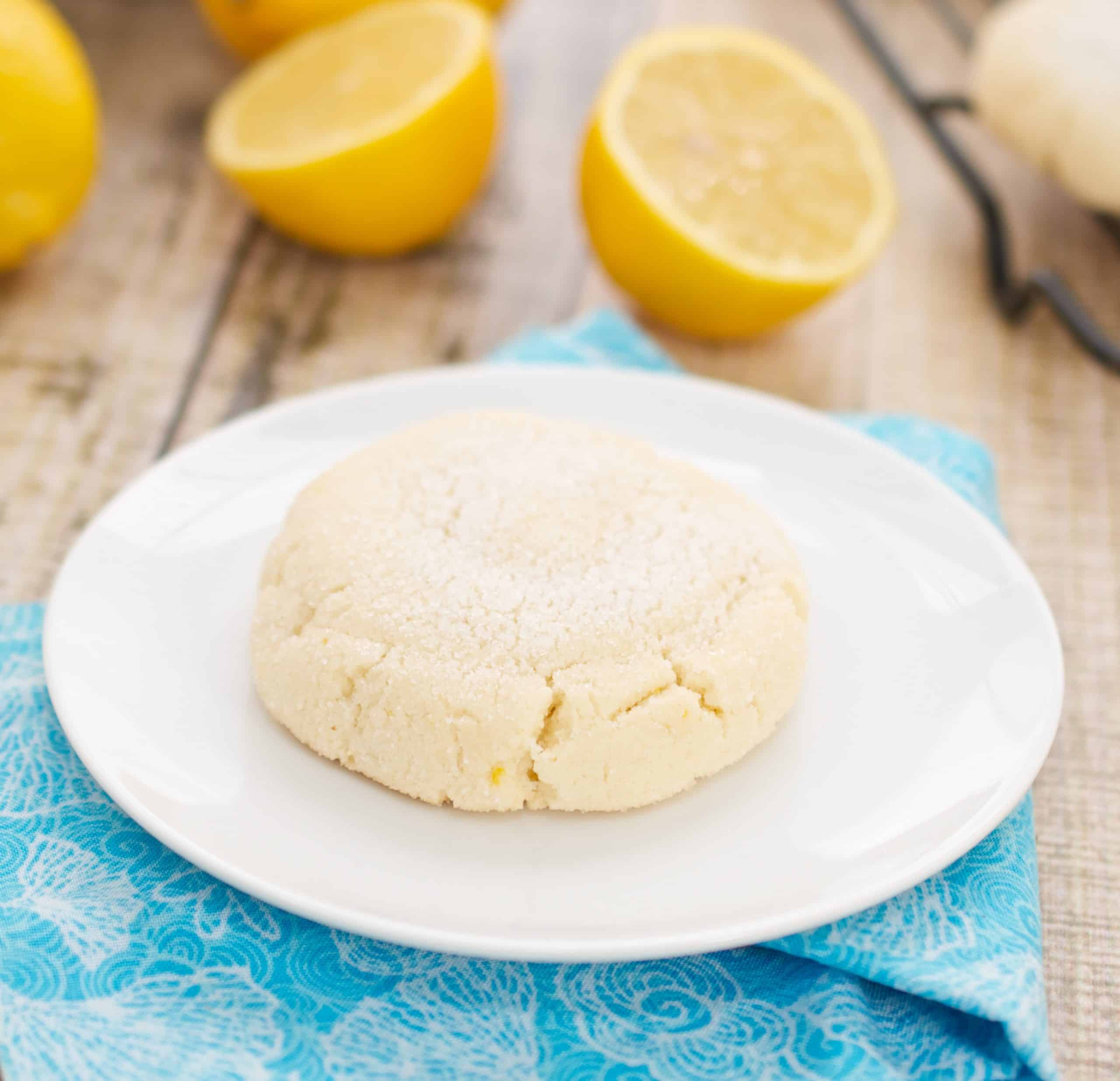 Can I Freeze Chewy Lemon Cookies
I love freezing cookies. It is truly the easiest way to have fresh cookies at any time. There are 2 ways you can freeze cookies. You can freeze the cookie dough, either as the whole batch or as scooped cookies. If you want to scoop the cookies first, simply scoop them as you would before baking them. Then you will freeze the cookie dough balls on a plate or on a baking sheet. Once they are frozen, you can move them to the freezer bag. This makes it easy to remove the cookies one at a time, or however many you want at a time. Otherwise, the cookies will stick together. You can also freeze already baked. You will still want to freeze the cookies separately first so that they do not stick together. Then you can take a few or as many cookies out at a time.
For Complete Cooking Instructions Please Head On Over To Next Page Or Open button (>) and don't forget to SHARE with your Facebook friends