When it comes to dessert, sometimes it is hard to choose between chocolate brownie-like cake and cheesecake, especially when I absolutely love both. With Earthquake Cake, there is no reason to choose. This dessert is the perfect choice for someone who loves both chocolate cake and cheesecake.
Have you ever had Earthquake cake? If you haven't had Earthquake cake before, you are in for a treat. This is a sweet dessert that not only has chocolate cake and cheesecake, but it is also packed with other goodies. With pecan on the bottom, then a layer of coconut, finally chocolate cake and cheesecake on top, this is cake is amazing.
Can You Freeze Chocolate Earthquake Cake
In my house cake never lasts. I never have to worry about the cake going bad before it is eaten. However, if you are worried that the cake isn't going to be eaten in time, you can freeze the Chocolate Earthquake Cake. To freeze this cake, you want to wrap the cake tightly in plastic wrap. You can either wrapped the cake as a whole, or you can cut the cake into individual slices and wrap each piece in plastic. The benefit of cutting the cake before freezing is that you can take a single serving instead of the whole cake. To thaw the cake, remove it from the freezer and thaw it in the refrigerator.
Best Nuts to Add to Earthquake Cake Recipe
Almost all Earthquake Cake Recipes call for using pecans. It is the best nuts to add to an Earthquake Cake Recipe. If you do not like pecans, walnuts can be used instead. Pecans and walnuts are often interchangeable in recipes.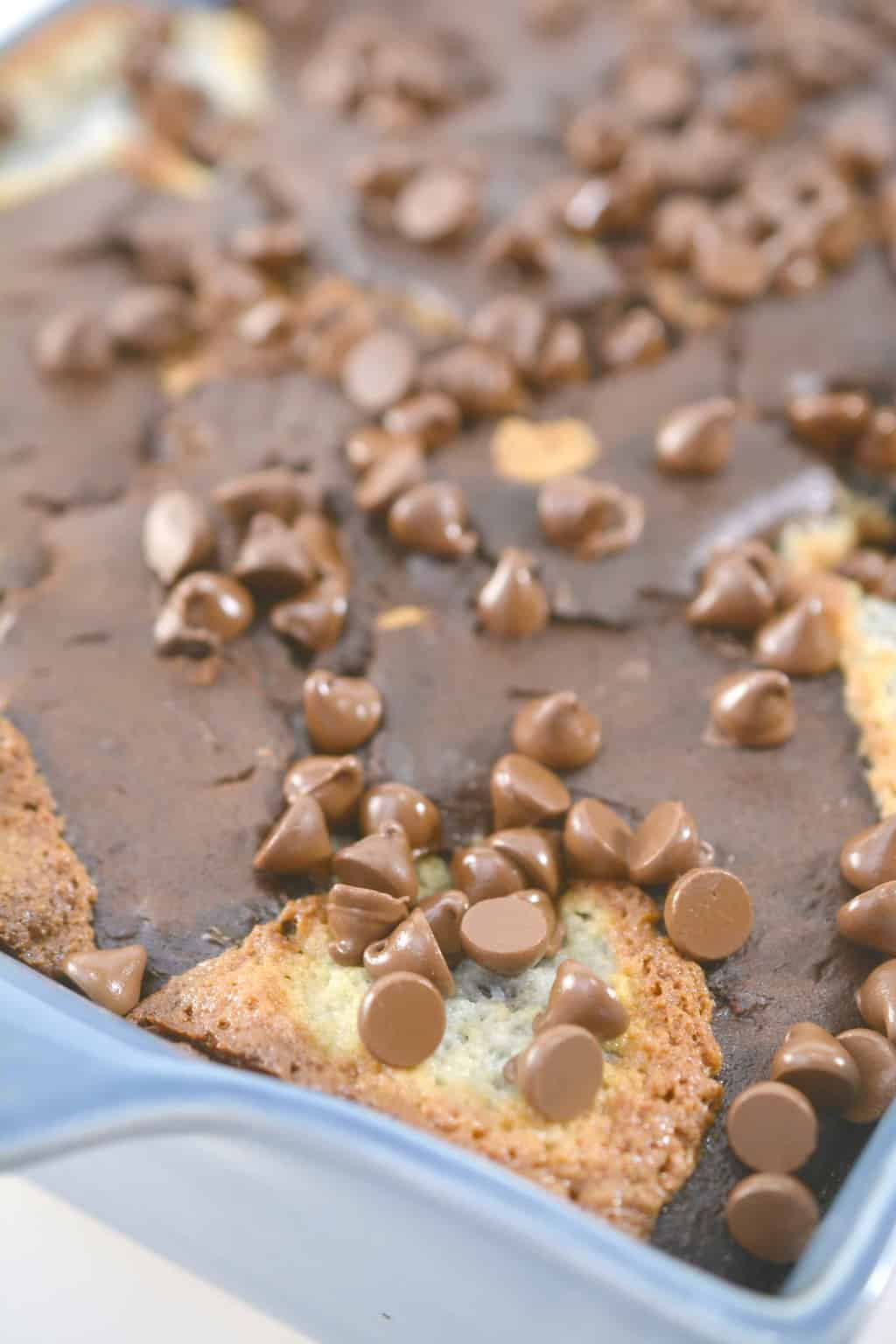 Variations to this Recipe
This recipe is a classic recipe for Earthquake cake. It has all the traditional ingredients and flavors. If you wanted to add a few twists to this recipe, you can try:
Walnuts: As I mentioned above, if you do not like pecans, you can use walnuts instead.
Coconut: The 2nd layer of this cake is coconut. Consider using toasted coconut instead of regular coconut.
Vanilla: While classic Earthquake cake is made using a chocolate cake batter, you can try using vanilla cake if it is more to your liking.
Of course, if there is anything in the recipe you do not like, you can eliminate it. It won't give you the same flavors of this cake, but it doesn't mean you won't enjoy the cake. It just means that the cake will have a different flavor profile.
For Complete Cooking Instructions Please Head On Over To Next Page Or Open button (>) and don't forget to SHARE with your Facebook friends