The Best Chocolate Peanut Butter Whoopie Pie Recipe
There's just something about a Whoopie pie that gets me all excited. They encompass the best parts of a cake and cookie and combine them into a small and compact treat that we can eat with our hands. Whoopie pies are a delicious dessert that reminds me of childhood. But don't think that these amazing cookie sandwiches are just for kids. With cake-like cookies, whoopie pies can be filled with many different fillings but I like peanut butter filling the best.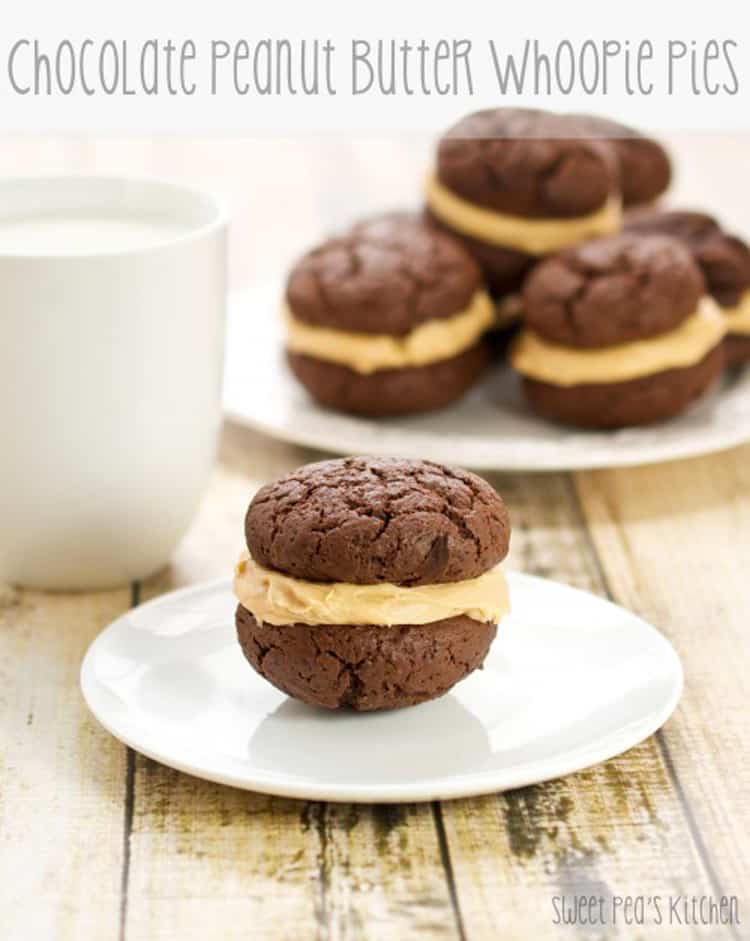 Variations on the best whoopie pie recipe
What I love best about the best whoopie pie recipe is that it is easy to change the recipe around and make it something new. You can change the recipe of the cookie and the filling and with these simple changes, you can have a while new whoopie pie. Create different flavored cookies by adding things like fruit, extracts or other flavorings into the cookies. If you want to create a different filling flavor, you can make a marshmallow filling, vanilla or buttercream.
Tips for keeping peanut butter whoopie pies moist
When baking the peanut butter whoopie pies, you want to make sure you are not over baking the cookie part of the pie. Over baking the cookies will make the whoopie pies taste dry. If you want to keep the pies moist, you will also want to make sure the pies are covered well. I like to wrap each whoopie pie individually in plastic wrap. Then I store them in the refrigerator. This keeps the peanut butter whoopie pies fresh longer.
For Complete Cooking Instructions Please Head On Over To Next Page Or Open button (>) and don't forget to SHARE with your Facebook friends