When you think of your childhood, what meals come to mind? For me, it's lasagna. I remember watching my grandma meticulously place each lasagna noodle in the pan, layered with her famous ricotta cheese blend, sauce, and more cheese. As a child, I was fascinated with the process, even though it seemed to take forever. I was determined to create my own lasagna rolls recipe to was much more manageable!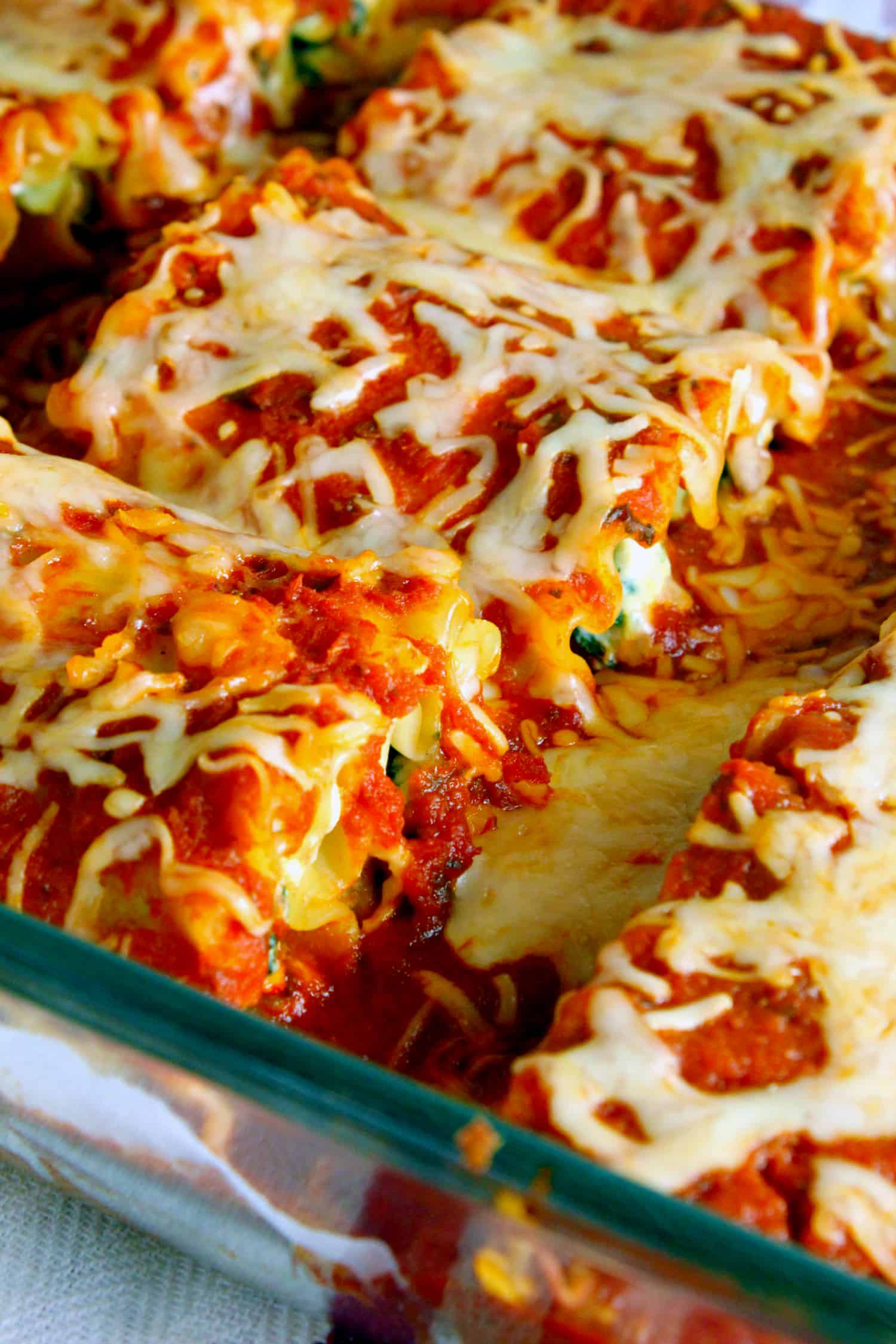 How To Make Lasagna Rolls
Making spinach lasagna rolls is a fantastic and easy dinner idea! I am getting hungry thinking about it! Okay, I won't make you wait any longer, this is how to to make lasagna rolls:
First Step: Begin by preheating the oven and greasing a baking dish with cooking spray.Second Step: Combine drained frozen spinach, ricotta cheese, shredded parmesan, egg, salt, and pepper and stir to combine.
Note: During the second step, you would want to add any additional ingredients or variations you want. I will discuss some options a little later.
Third Step: Pour 1 cup of tomato pasta sauce in the bottom of the pan.
Fourth Step: Spread 1/3 cup of filling on each cooked lasagna noodle and roll up from the short side carefully. Lay each roll in the dish and cover in remaining sauce.
Fifth Step: Sprinkle with mozzarella cheese and bake for 35-40 minutes.
Now you can dig into these delicious vegetarian lasagna rolls! Can you believe how they are practically effortless to make?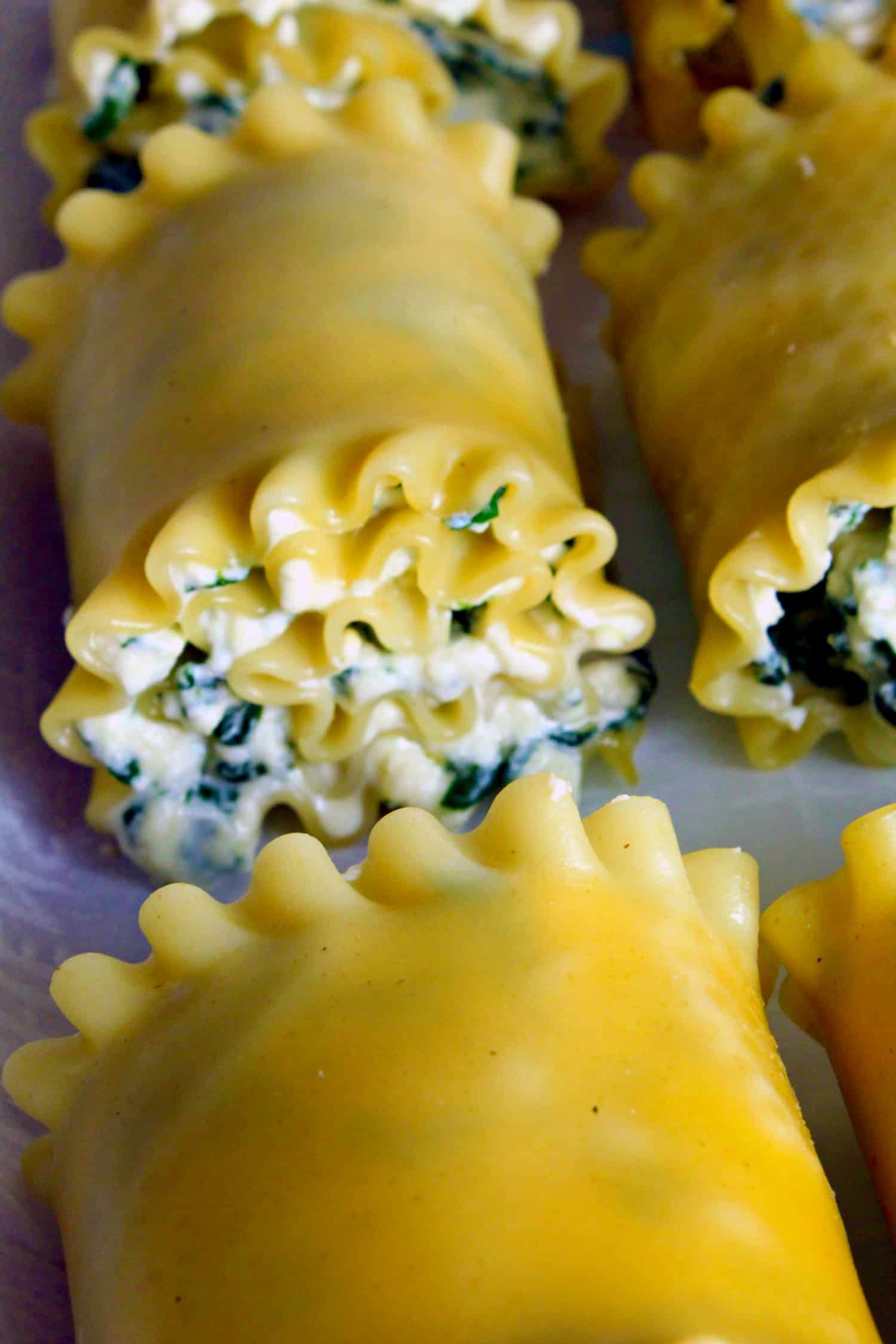 For Complete Cooking Instructions Please Head On Over To Next Page Or Open button (>) and don't forget to SHARE with your Facebook friends