This Old Fashioned Orange Cake Recipe will make you smack your lips and beg for seconds. Its citrusy goodness is perfect throughout this spongy and delightful cake. It's lovely for all your spring and summer events like baby showers, birthday parties, and backyard barbecues. 
Old Fashioned Orange Cake Recipe
I will never get tired of traditional cake flavors like chocolate, white, or red velvet. However, sometimes I get a hankering for something that is different and has some pizzazz. This orange cake has everything I am looking for and more. It's sweet, moist, and has a mind-blowing flavor combination that's better than you can dream of.
What I love about this old fashioned orange cake is that it screams SUMMER! Granted, you can indulge any time of year that you like, but the flavors or the best when it's hot. Eating a cool and refreshing piece of cake is a wonderful way to finish dinner or enjoy an evening snack. My taste buds will never get tired of this amazing orange cake.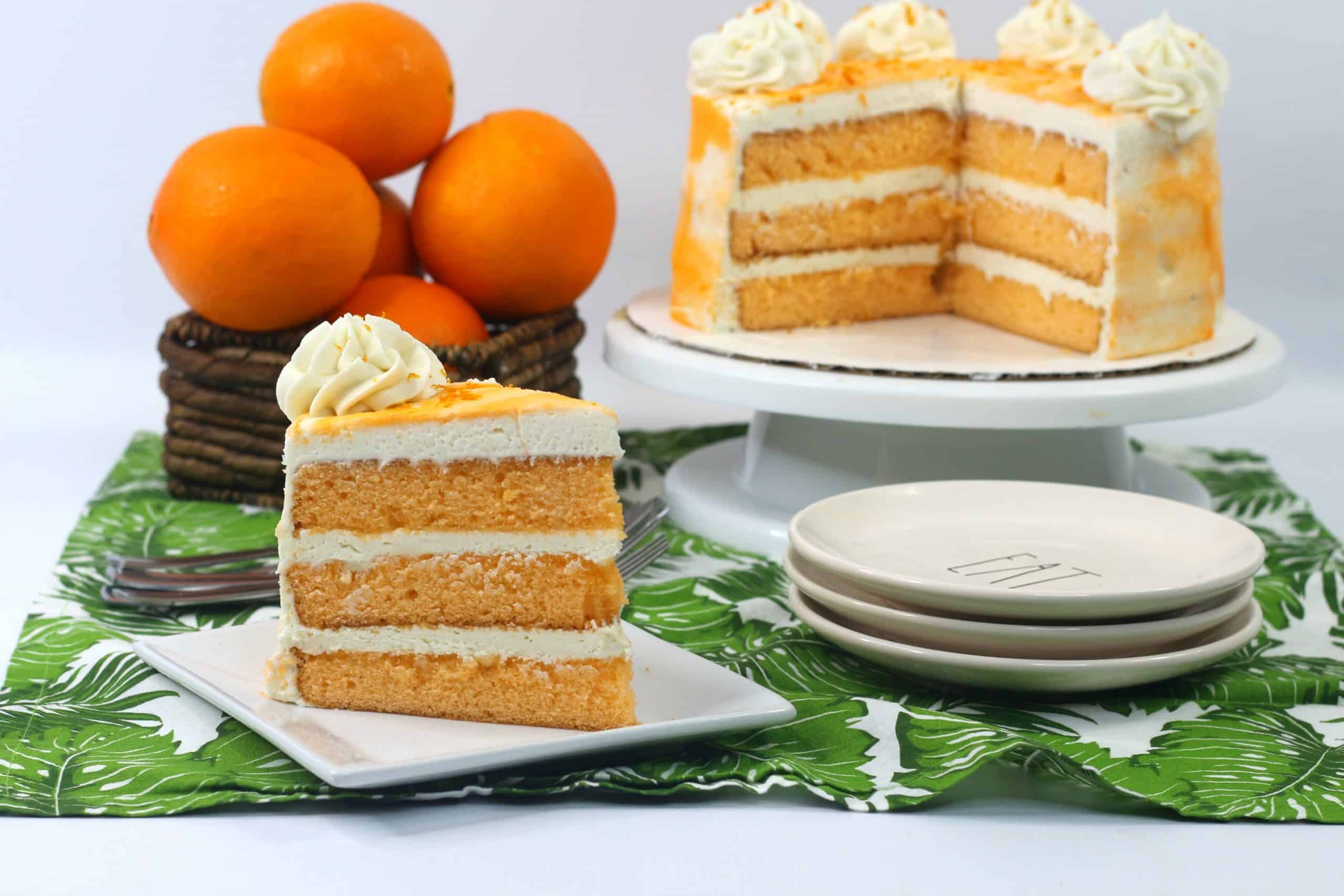 How do I Make My Cake Orange Colored?
The cake will have a slightly yellow or orange color, but to make it a deeper orange, it's a great idea to add in some food coloring. Just add in between 3-5 orange food coloring. It's best to use gel because it will incorporate much better than anything else. If you want the orange cake to be even more brightly colored, you can add a few more drops of color.
Does This Cake Include Real Oranges?
No, this layered orange cake doesn't have actual oranges in it. The recipe does call for orange zest, which does indeed come off of an actual orange. There is also orange extract to really give the cake that amazing and delicious orange flavor. 
For Complete Cooking Instructions Please Head On Over To Next Page Or Open button (>) and don't forget to SHARE with your Facebook friends