Sit back and relax with some of these incredible Peanut Butter-Pretzel Truffles! They are so good it's impossible to eat just one. You will find heavenly peanut butter, chocolate, and pretzels in every bite. They are lovely for a decadent dessert, snack, or even for the holidays. You can't go wrong with making a batch or two of these delightful truffles. 
Peanut Butter-Pretzel Truffles
These truffles are truly Earth-shattering! They will change your life, I guarantee it. 😀 Peanut Butter-Pretzel Truffles, Chubby Hubby Truffles whatever you call them, I call them incredible! This little truffle has it all-sweet and salty, smooth and crunchy goodness! Not only do these candies satisfy cravings for peanut butter and chocolate; it also satisfies your craving for something sweet and salty. The past few days, I have been making batches of my favorite truffles. I went looking for a new recipe to try when Pinterest came to the rescue once again, tempting me with these bits of heaven. Why not whip up a batch or two for your sweet valentine? 🙂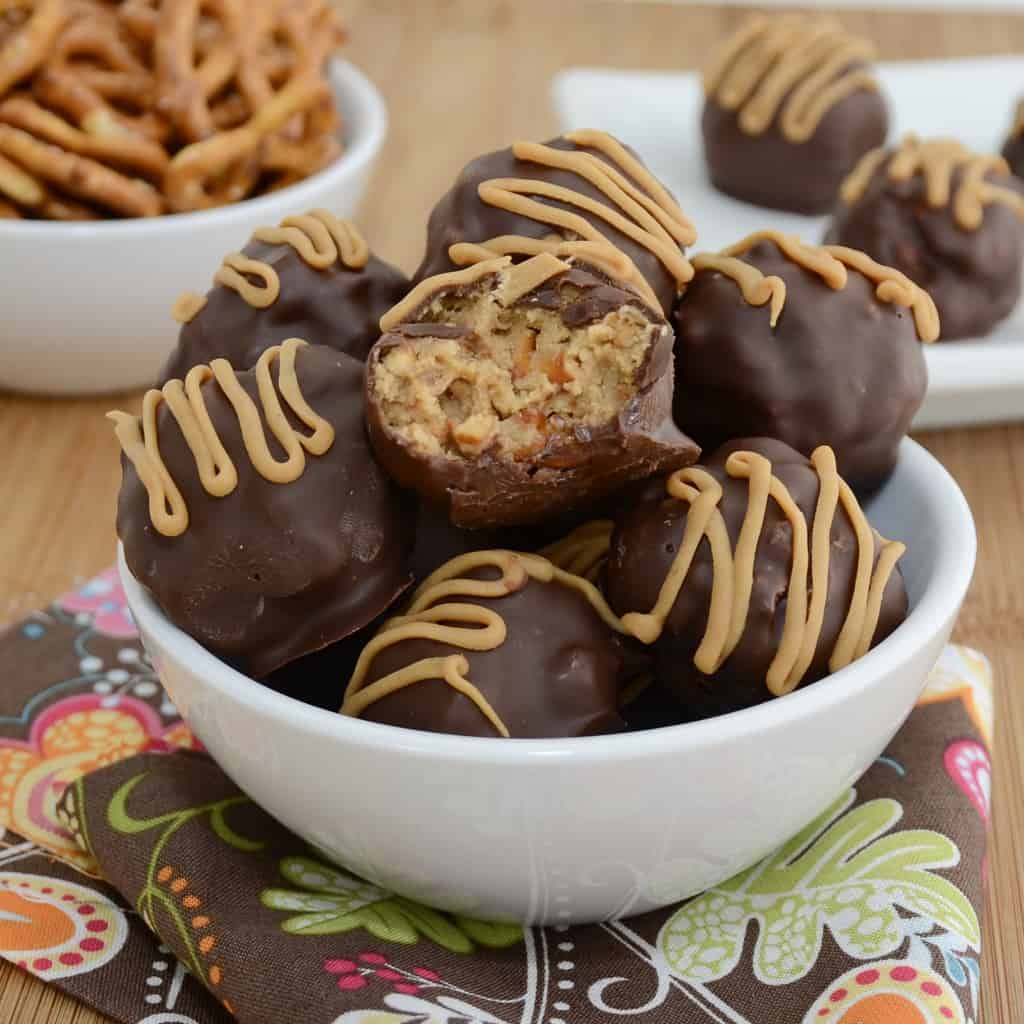 Truffles are perfect for any occasion because they are bite-sized, heavenly, and without a doubt, irresistible. Every time I make these peanut butter truffles and share them, people will seriously beg for the recipe. That's how I knew I needed to share it with you.
If you are in the habit of giving away food as gifts, you should, for sure, add these truffles to the list. I have never not seen someone smile from ear to ear when they first bite into them. You will be shocked by just how impressive these truffles really are.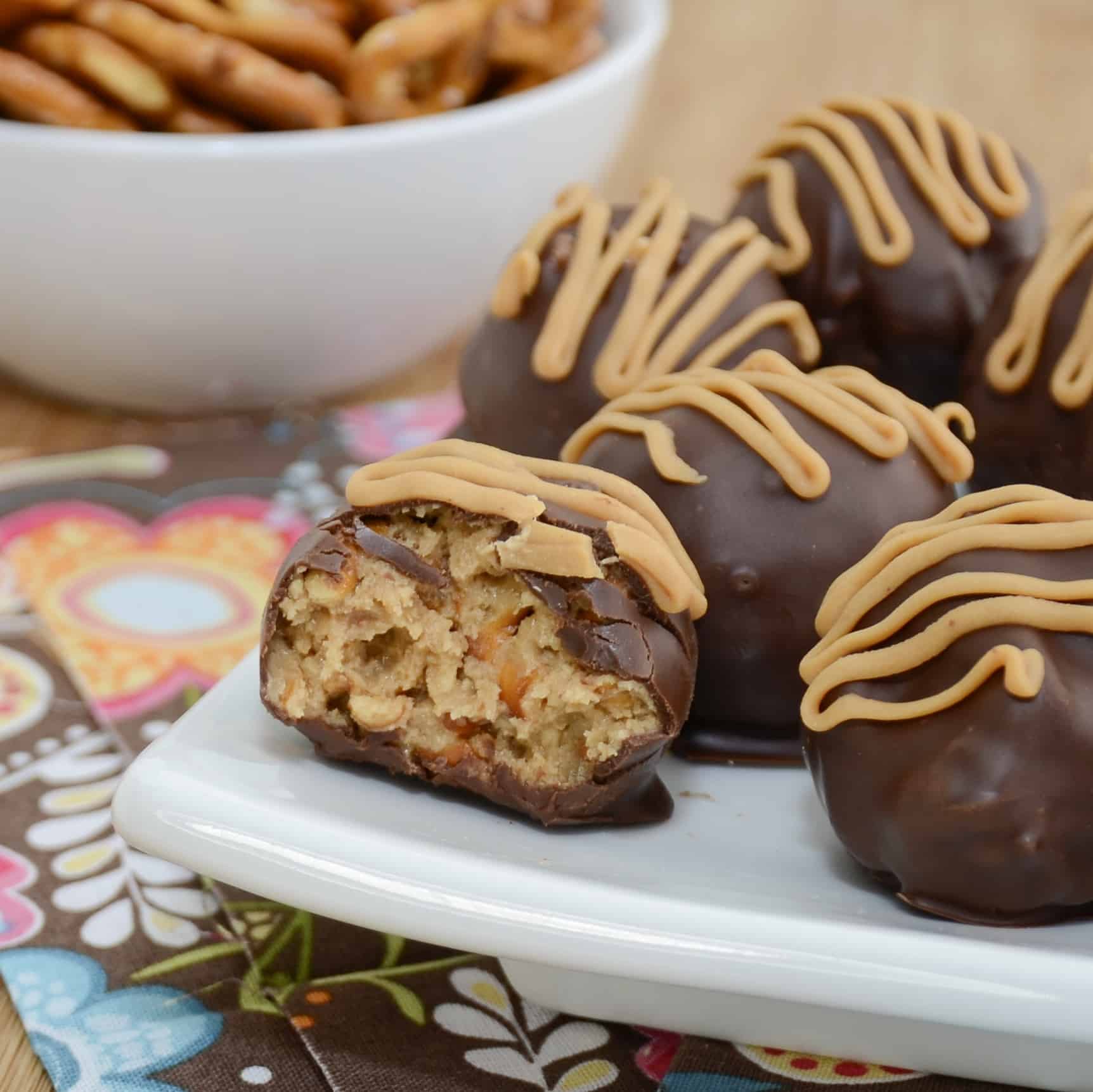 For Complete Cooking Instructions Please Head On Over To Next Page Or Open button (>) and don't forget to SHARE with your Facebook friends