Ah, fall is finally (almost) here. The temperature is starting to drop, leaves will soon begin to fall, sweaters have begun making their way out of my closet, and you can usually find a pumpkin spice latte not too far from my hands. This in-between, end of summer and beginning of fall is one of my favorite times of the year. I love the cooler weather, the beauty of nature, and, most of all, I love fall flavors. Notably, this pumpkin bundt cake recipe!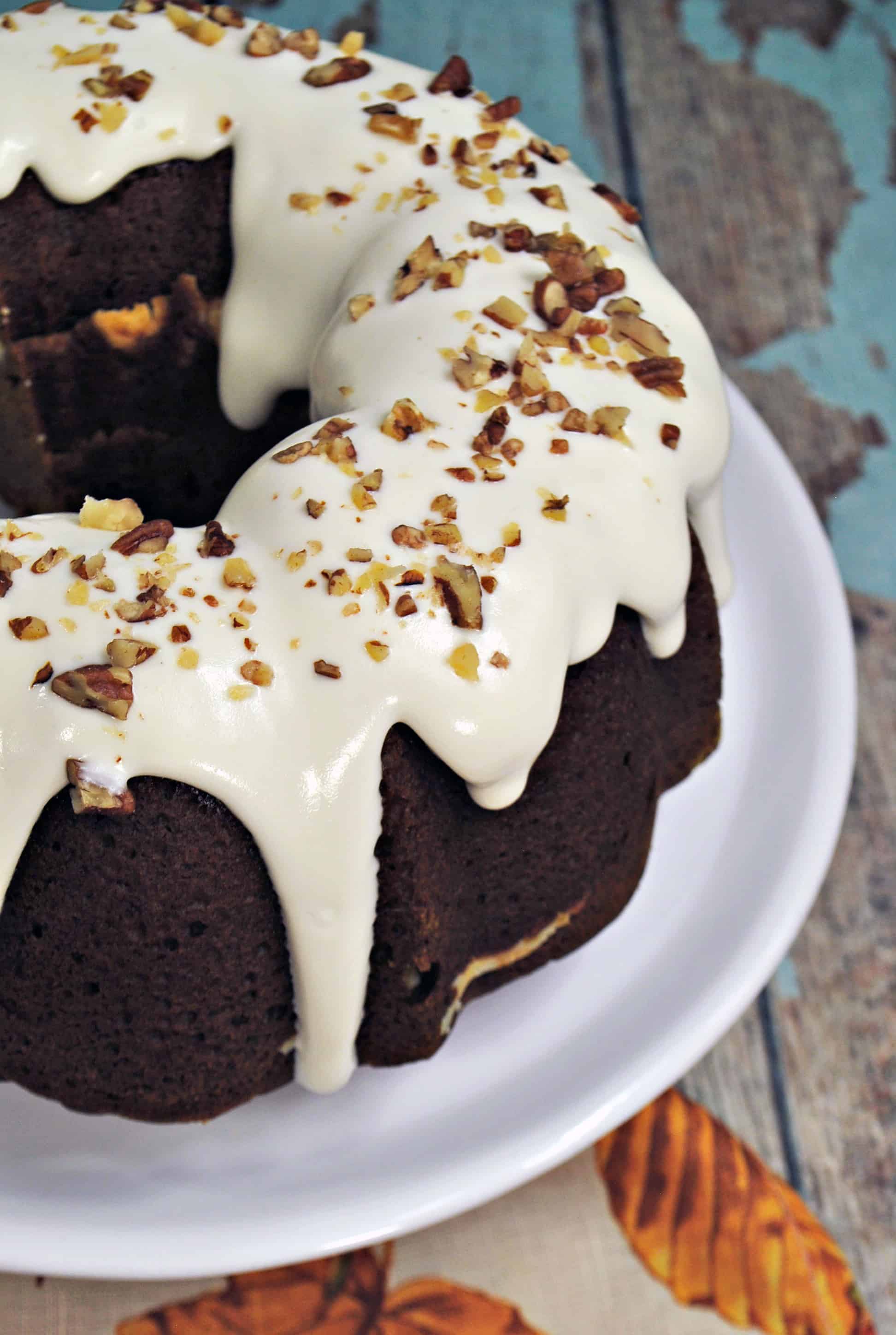 Pumpkin. Apple. Cinnamon. Pumpkin spice. Squash. Pomegranate. Ginger. Cranberry….did I mention pumpkin? There's just something about fall flavors that are comforting and cozy, especially in baking.
Naturally, I've been experimenting with these flavors in the kitchen, which led me to try out a pumpkin cake recipe or two. I'm particular about both pumpkin and pumpkin spice, and this pumpkin bundt cake recipe was by far the winner of all the pumpkin cake recipes I tried.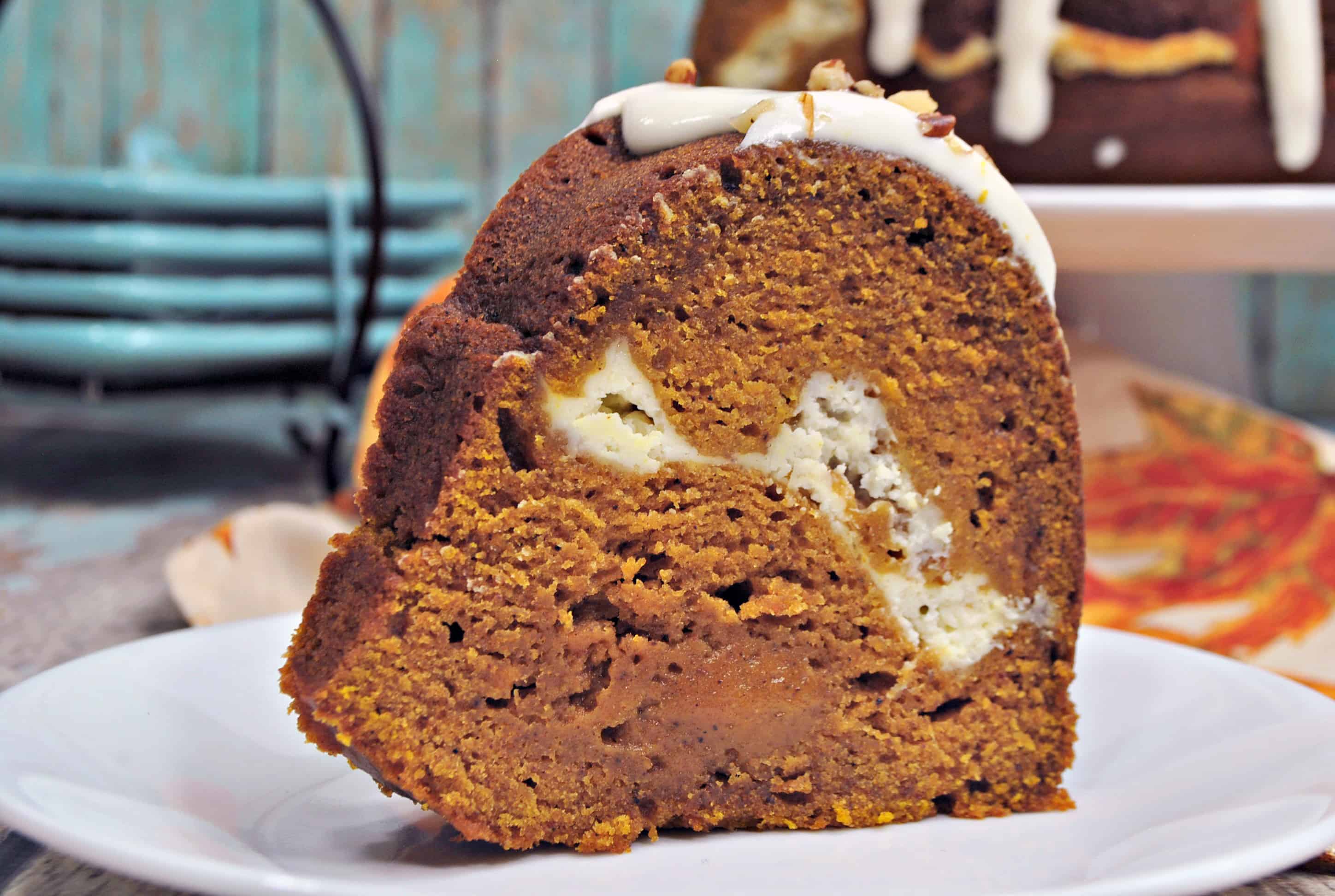 Pumpkin Cream Cheese Bundt Cake
Bundt cake recipes are actually some of my favorite recipes to make when preparing dessert that will be on display because they naturally look so pretty. It tastes even better when you add some cream cheese glaze for bundt cake. You can also top it with some other easy decoration, and the result is a cake worthy of being on display. Even as you start to cut slices, bundt cake recipes hold their form, so you don't end up with a mess or less-than-pretty cake on the dessert table.
Pumpkin Bundt Cake Recipe
Pumpkin Cream Cheese Filled Bundt Cake reminds me a bit of homemade pumpkin roll but with a less moist cake and a lot less work and frustration in making it. But, the most essential components – pumpkin and cream cheese filling are still there.
As I mentioned, this is a great pumpkin cake recipe to make when you need something pretty, which is why 1 think this would make an excellent dessert for Thanksgiving or any other holiday. It's simple enough to make that you won't have to worry about spending tons of time in the kitchen preparing it either.
The cream cheese glaze is sweet but light and balances nicely with the pumpkin flavor. The pecans add a bit of texture and crunch and really pull the presentation of the cake together.
Whether you're looking for a new Thanksgiving dessert or just want to try out new bundt cake recipes, you'll definitely want to try this Pumpkin Cream Cheese Bundt Cake. And just a little bit of a warning regarding the cream cheese glaze for bundt cake because it is so good you could eat it with a spoon!
For Complete Cooking Instructions Please Head On Over To Next Page Or Open button (>) and don't forget to SHARE with your Facebook friends