Looking for the best Red Velvet Ice Cream Recipe? This ice cream is full of red velvet flavor with actual pieces of red velvet cake and cream cheese icing thorough out. Rich and creamy, you are going to love this homemade ice cream.
Homemade Red Velvet Ice Cream
Cake and ice cream. You can't have one without the other and with this Red Velvet Ice Cream, you don't have to choose! Red Velvet cake is crumbled into a cheesecake ice cream base creating quite possibly the best tasting ice cream around! And most certainly the best ice cream for Valentine's Day!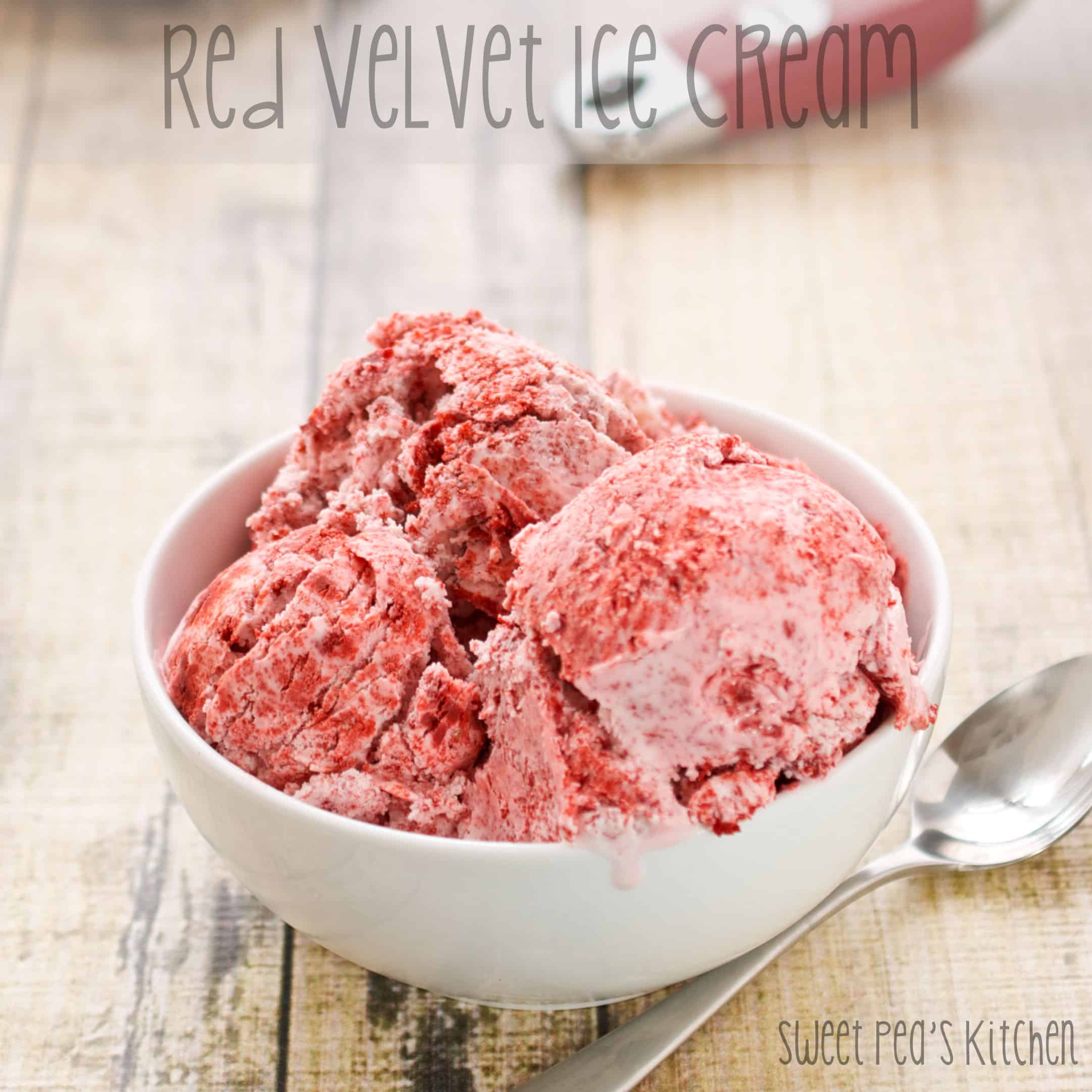 I always get super excited about homemade ice cream. Especially when it's a recipe that's super easy to make and doesn't require tempering egg yolks! All you have to do is whip together cream cheese, sour cream, and half-and-half to make a super creamy and perfectly tart ice cream base for our red velvet cake crumbs.
Tips for Making the Best Homemade ice Cream
You really want to make sure that the ice cream base is thoroughly chilled before placing in your ice cream maker (at least 40 degrees). A chilled mixture spends less time in the machine, which means the smaller the ice crystals that form and the smoother the final texture will be. Since we seem to be living in the arctic here in Central Illinois right now, I chilled my ice cream outside in negative thirteen-degree weather for about 40 minutes and I was ready to churn.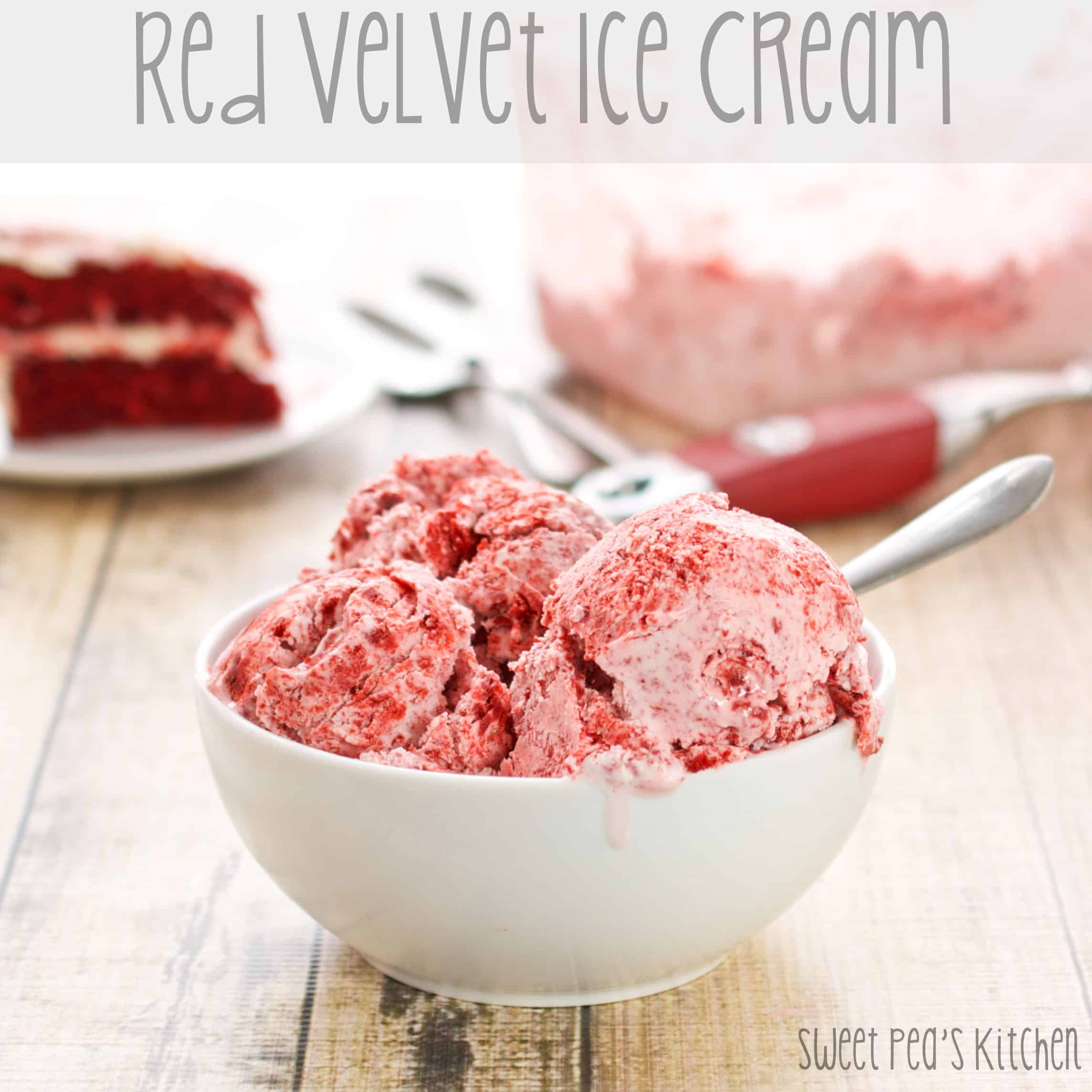 What flavor is red velvet?
Red velvet is usually rich in buttermilk, vinegar and cocoa powder and it topped with a delicious cream cheese frosting. Many people think that red velvet cake is just white cake that is dyed red. This is because some cakes recipes do not have a rich cocoa taste. I always recommend a red velvet cake recipe that has a high amount of cocoa in it to get the best tasting red velvet cake.
Can I add red velvet cake icing to the mix?
With this recipe for red velvet ice cream, you are adding chunks of red velvet cake that has already been frosted. If you are using red velvet cake that has not been frosted or you want to add more cream cheese flavor to the cake, you can add more cream cheese red velvet icing to the mix.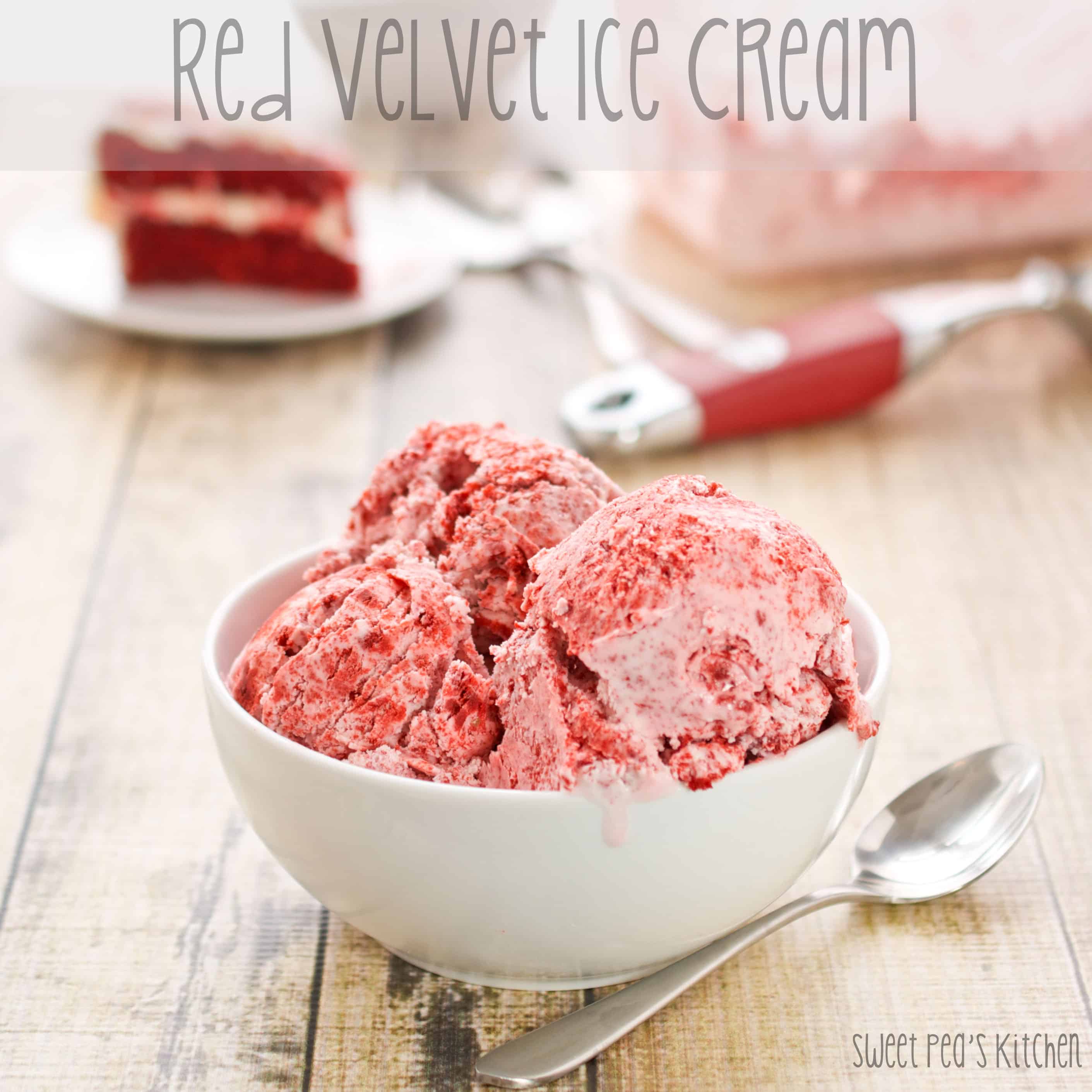 How Long Does Red Velvet Ice Cream Last
When you are storing the red velvet ice cream you want to make sure it is stored in an airtight container. You can also add a layer of plastic wrap when you are putting in the container over the ice cream and under the lid. This will help to protect the ice cream from getting freezer burned. The ice cream will last between 3 and 6 months when stored properly in the freezer. This is a great way to use up Red Velvet cake that is going stale.
For Complete Cooking Instructions Please Head On Over To Next Page Or Open button (>) and don't forget to SHARE with your Facebook friends