You deserve to indulge in this irresistible Cheesecake Brownie Recipe every once in a while. These aren't your ordinary cheesecake swirl brownies; they have a special ingredient! SNICKERS! Yes, these Snickers brownies are one of the best things you will ever try. I am a self-proclaimed chocoholic, and you will often find me in the kitchen, making an incredible chocolate dessert. I can't help it; the flavor of rich, decadent chocolate makes my heart go pitter-patter.
Snickers Swirl Cheesecake Brownie Recipe
When the first bite of the marble cheesecake brownies hits your tongue, you'll know exactly what I'm talking about. It takes everything I have not to moan with excitement because they are seriously that sinfully delicious.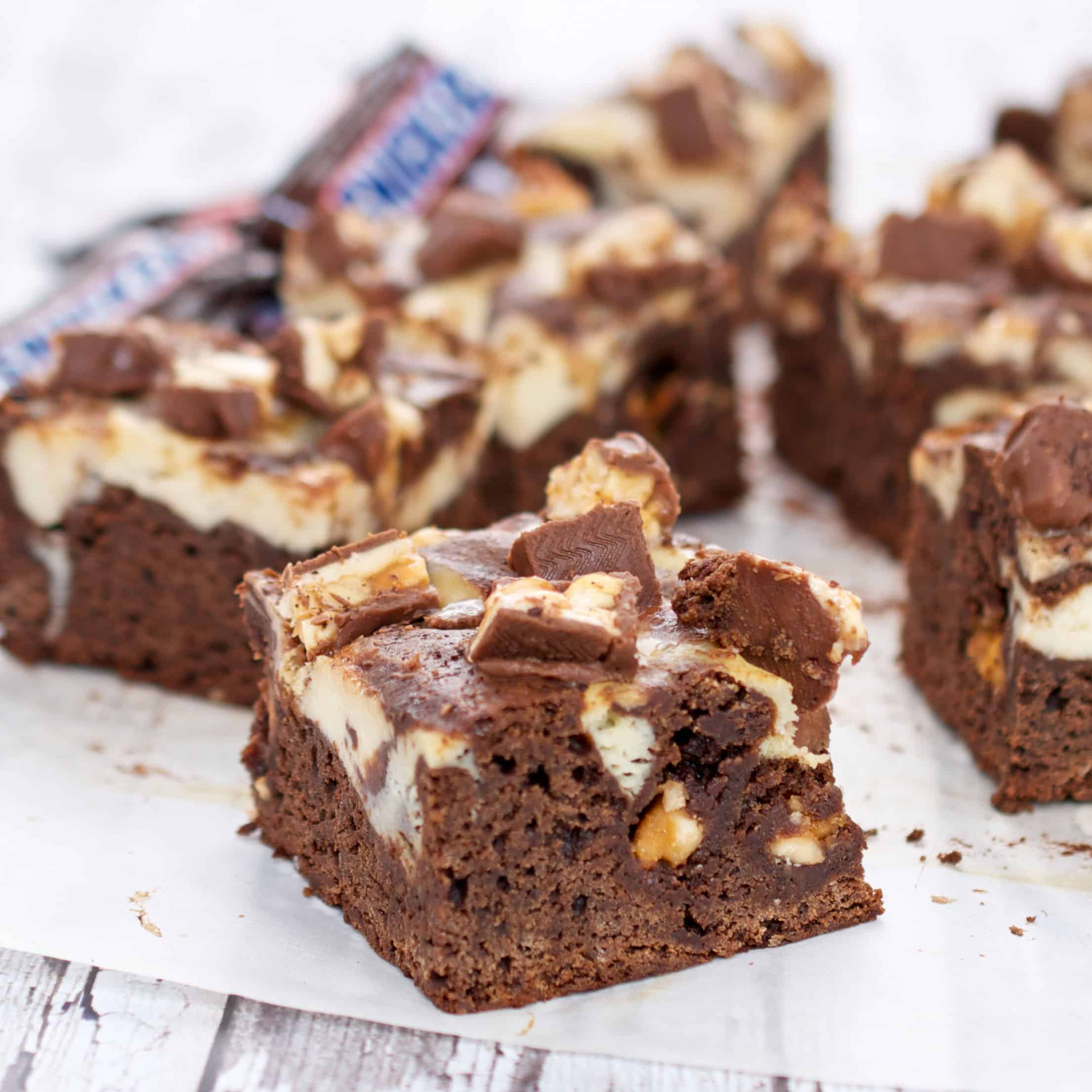 For Complete Cooking Instructions Please Head On Over To Next Page Or Open button (>) and don't forget to SHARE with your Facebook friends