This Blue Suede Shoes layered cake is sure to be the life of any party! Not only does this amazing blue cake taste terrific, but it's also truly stunning to look at. Take it to baby showers, anniversaries, birthday parties or other events, and people will rave about it. 
Blue Suede Layer Cake Recipe
Every piece of this blue suede layer cake has 3 layers and is topped with a vanilla frosting with chocolate ganache drizzled all over it. I can't even tell you how popular this blue cake is! I have never seen this cake set around the dessert table for more than a few minutes because everyone ravishes it in no time. If you are wanting to impress some people, this would be the cake to make.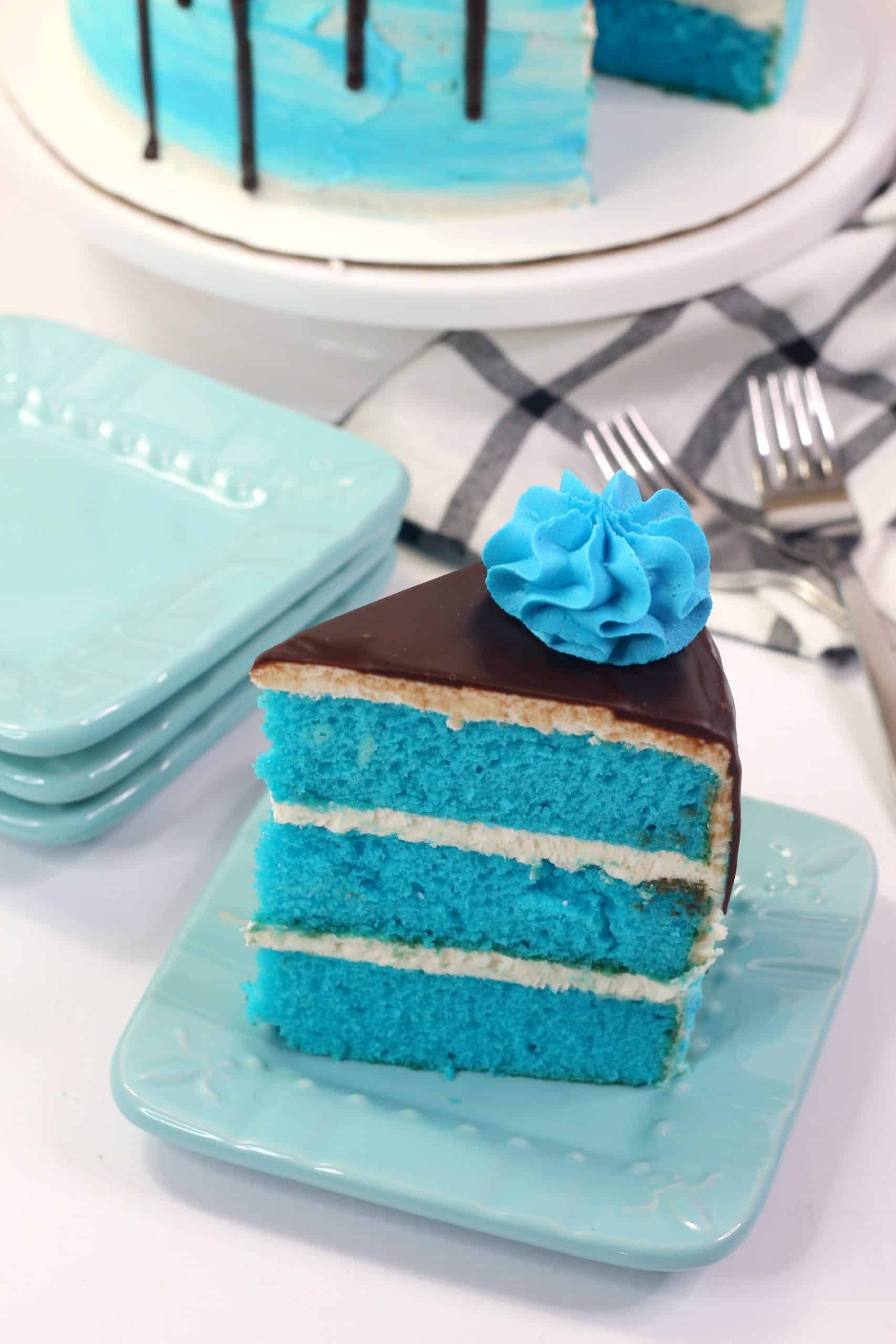 What Makes This Blue Suede?
Blue suede cake and blue velvet cake are essentially the same things. They are similar to the traditional red velvet cake you probably eat and drool over. The reason this is considered a blue suede cake is that the fluffy cake is colored a gorgeous blue. Anyone who is a fan of Elvis will love eating Blue Suede Shoes cake!
What Does Blue Suede Taste Like?
Blue suede tastes like a lot like red velvet or vanilla cake. The main difference is going to be coloring. The ingredients are very similar to red velvet. So if you love red velvet or vanilla cakes, you will easily be head over heels for these blue suede shoes!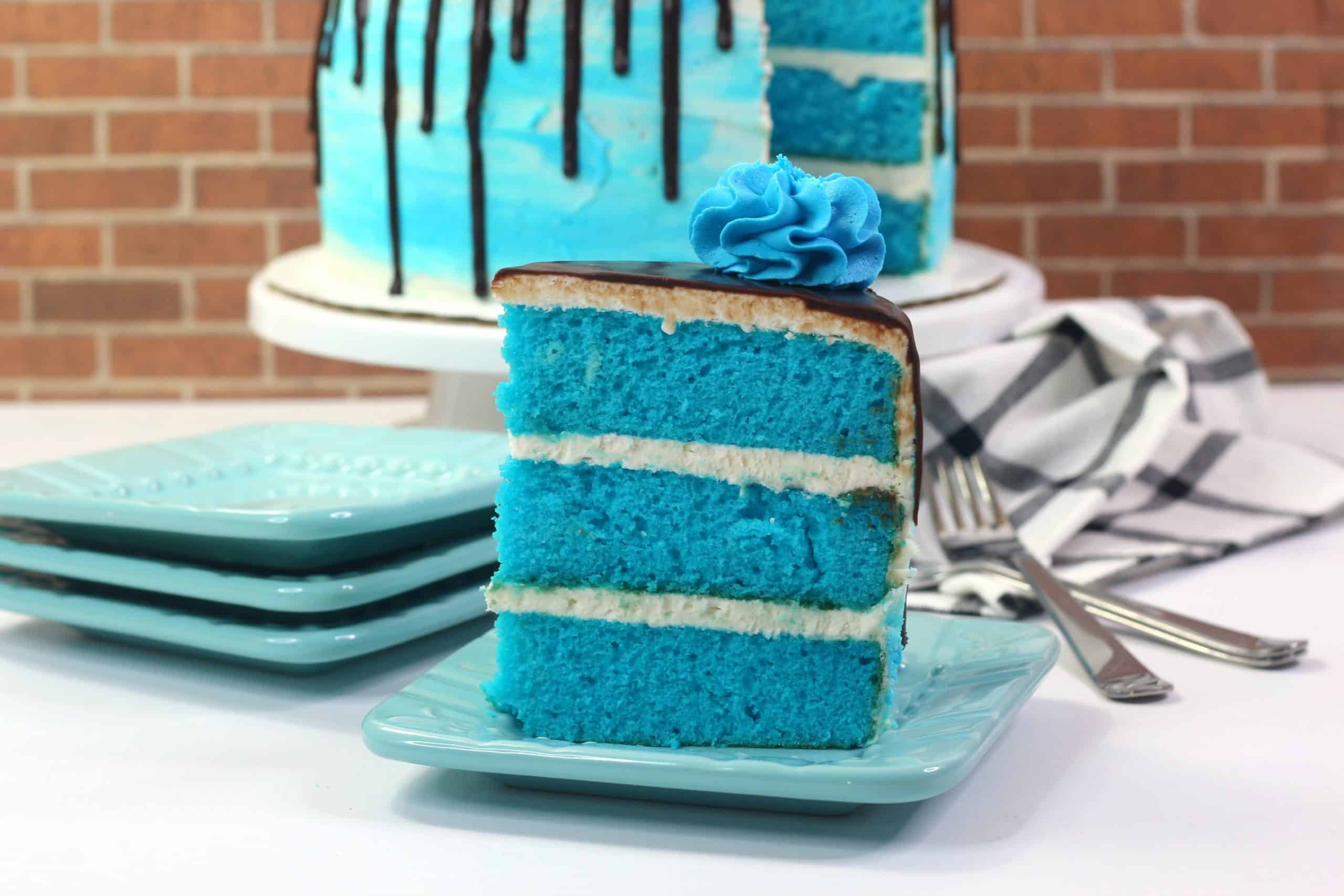 Can I Make This into Cupcakes?
Yes, you can easily make these blue suede shoes into cupcakes if you want. Just divide them into cupcake pans and bake for 15-20 minutes then check them. They tend to bake a lot faster as cupcakes than they do as regular cakes, so keep a close watch on them, and you should be good to go.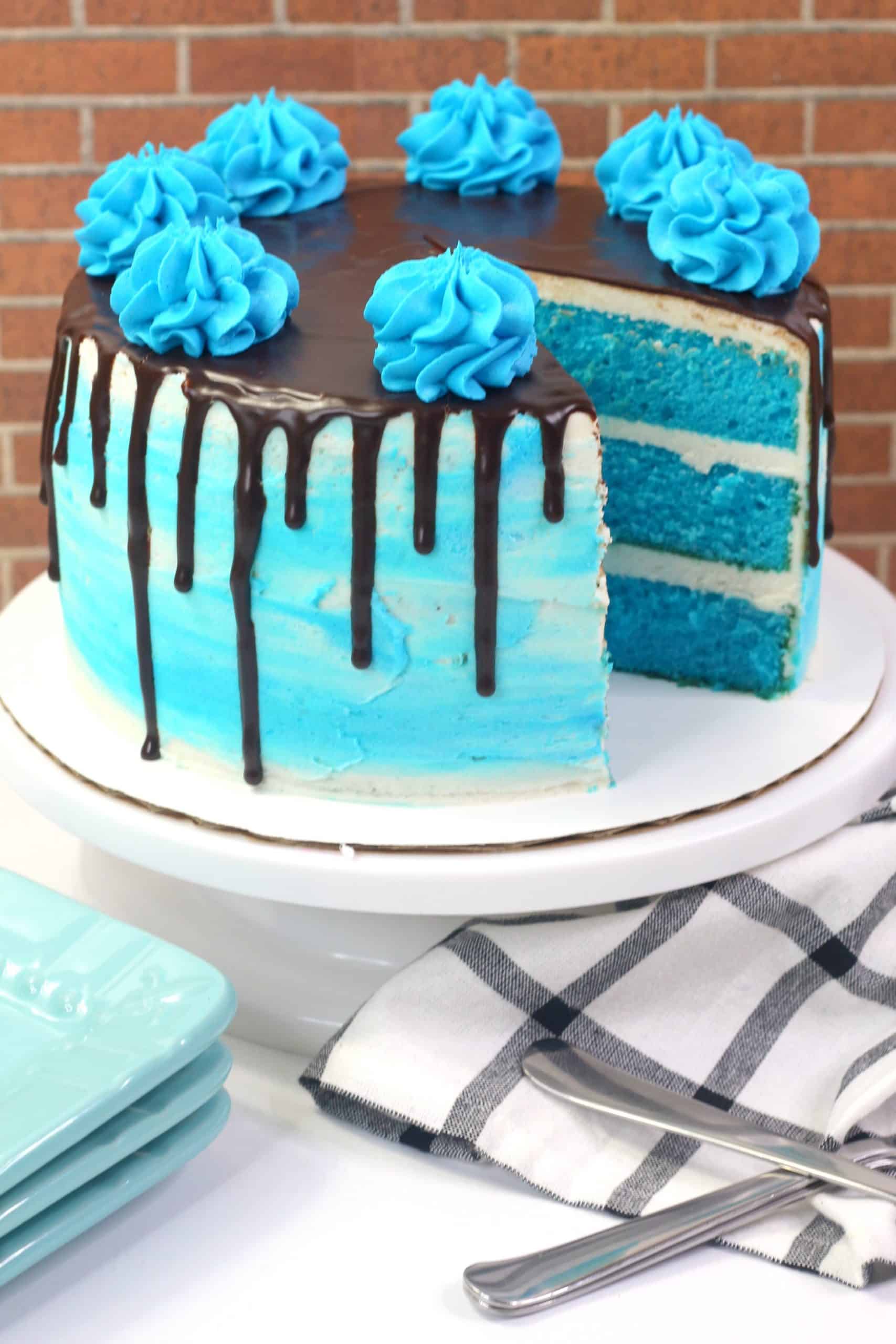 For Complete Cooking Instructions Please Head On Over To Next Page Or Open button (>) and don't forget to SHARE with your Facebook friends