You will need to keep this Funfetti Whoopie Pie Recipe nearby because it's one that you will want to make time and time again. These sweet whoopie pies are bright, festive, and good old-fashioned fun. It's pretty much impossible to remove the smile from your face when you are chowing down one of these beauties. Make them for all your parties, and they will have everyone talking about how good they are. 
Funfetti Whoopie Pie Recipe
Last weekend when I was making my Funfetti Cupcakes, I couldn't help but think of how fun a funfetti whoopie pie would be. I had remembered that Paula Deen had a great coconut whoopie pie that I have had bookmarked to make for quite a while. I used her recipe as a starting point for these by omitting some ingredients here and adding some there to create these fantastic whoopies! There is something about funfetti desserts that kids and adults of all ages love.
Maybe the thought of them brings you back to your childhood, or perhaps it is just all those colorful sprinkles! I am not sure what it is, but I find them irresistible…especially with the marshmallow creme filling layered in between. Perfect for any celebration! 😀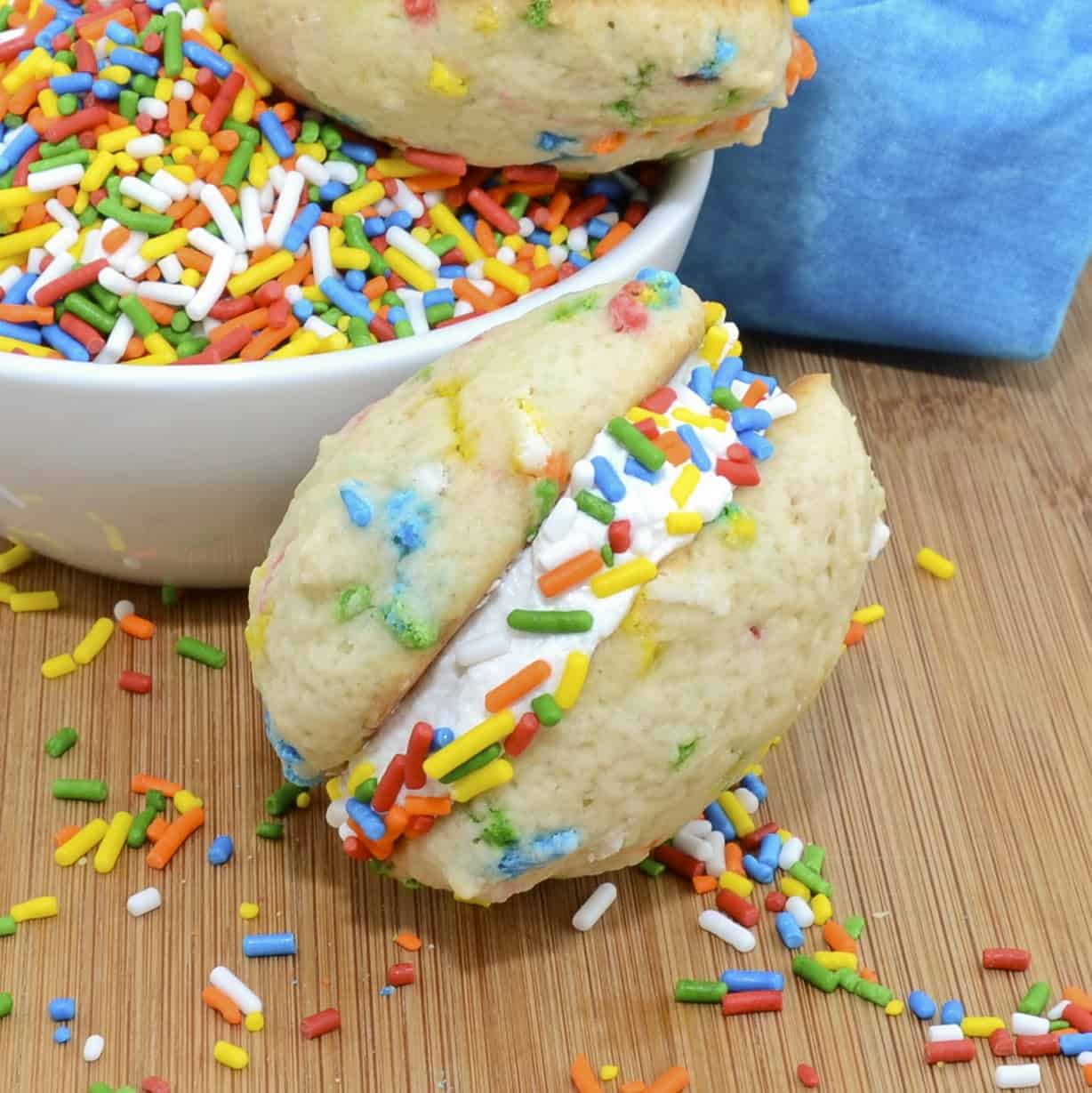 What's the Best Filling for Whoopie Pies?
We use a marshmallow fluff filling that is mind-blowing amazing. You could, however, use vanilla or something else if you'd rather. Something that has lemons or strawberries would be an excellent combination with the whoopie pie cookies. Sometimes we will make a variety, so everyone can have some options on what they want. You can use regular cake frosting or make something special for the whoopie pies. I have a feeling once you try the marshmallow frosting homemade, you may not want to use anything else very often.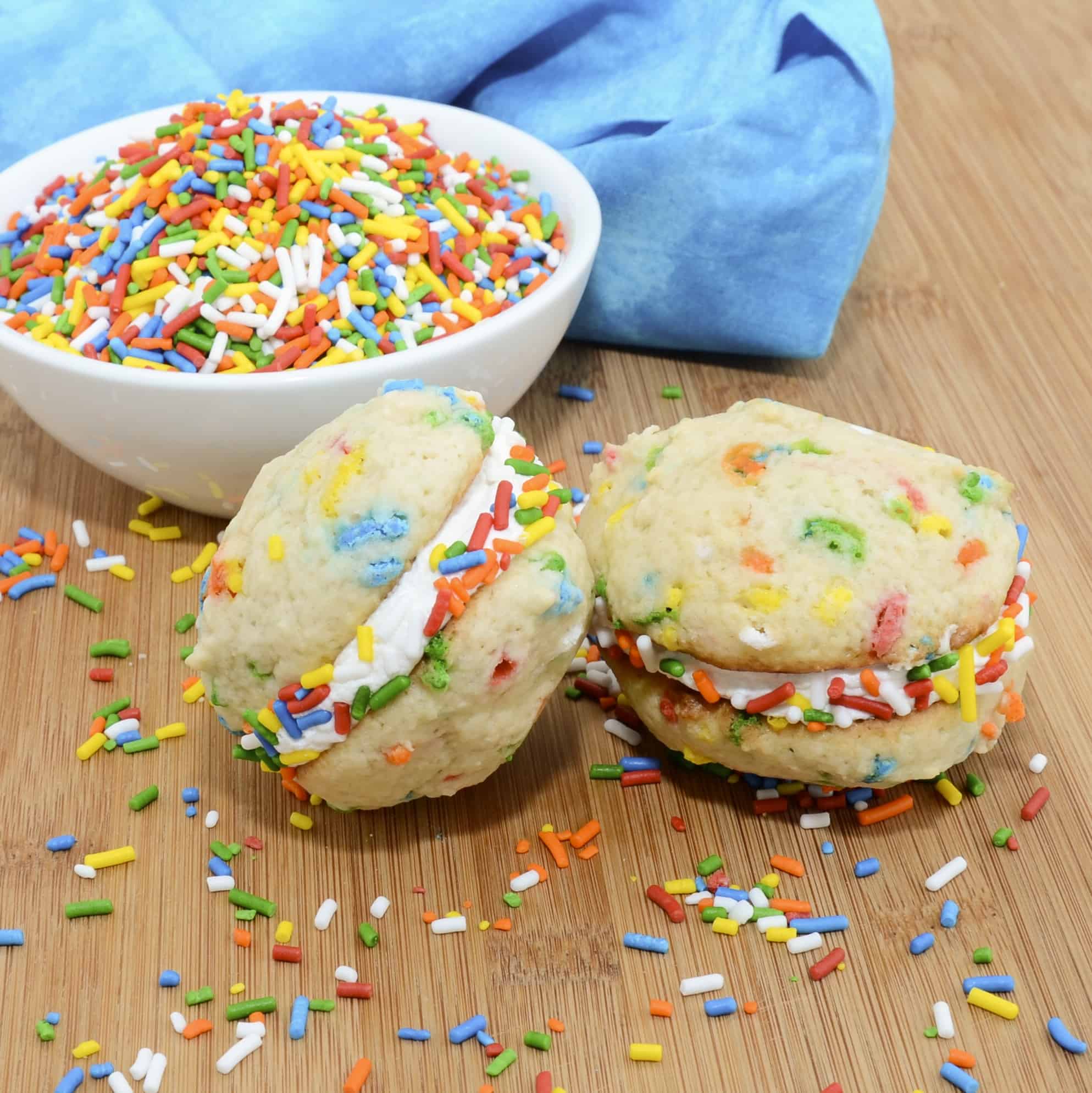 Do Whoopie Pies Have to be Refrigerated?
It's not required to refrigerate the whoopie pies if you don't need to keep them around for long. They only last a day or so if they are kept at room temperature. So if you need them the day, they are made it's not a big deal not to refrigerate them. However, if you want them to last longer than a day, you should, for sure, put them in the fridge. They will last 4-5 days in the refrigerator, so you can make them in advance if you are working on an event or party.
How Should I Store a Funfetti Whoopie Pie Recipe
No matter where you keep the funfetti whoopie pies, they should be kept in a container with a tight-fitting lid. They need to be airtight and aways away from sunlight heat, or steam. If they are exposed to any of these, then they will go bad quickly and may even turn mushy.
For Complete Cooking Instructions Please Head On Over To Next Page Or Open button (>) and don't forget to SHARE with your Facebook friends