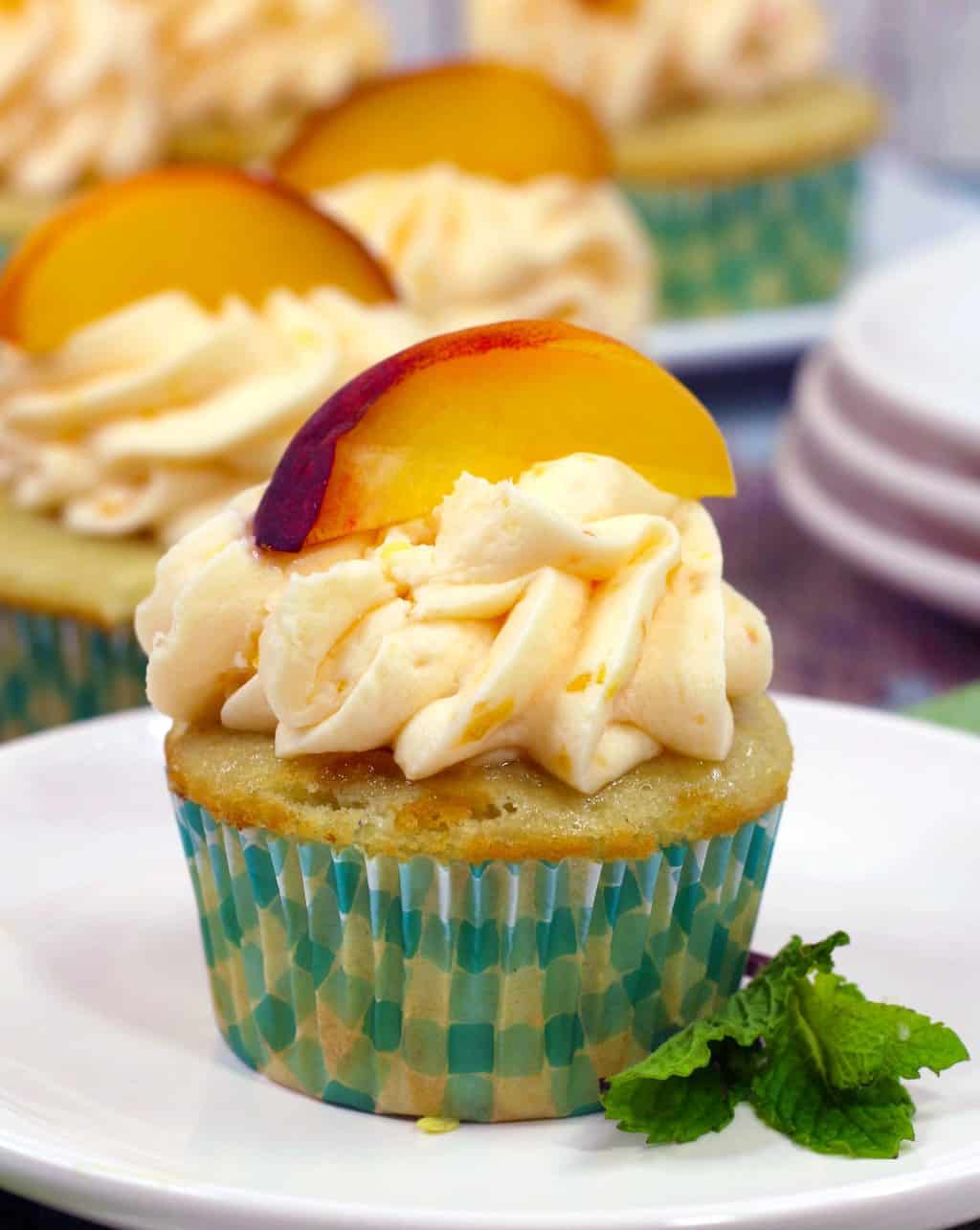 How to Make Cupcake Icing
This is one of my favorite cupcake icing recipes. It has a nice peach flavor to the icing, which can be left as it, removed for cupcakes that are not peach flavored or have more added if you want a stronger peach flavor. This is a bakery-style icing, which will give you the icing you are craving for a cupcake. That is why this is a great cupcake icing. If you are making a peach cake, you can spread this icing across the cake. If you are making cupcakes and want to decorative style you will want to use use a pastry bag and star tip.
How to Store Peach Cake Cupcakes
When you make these cupcakes, you can store them at room temperature. When you store cupcakes in the refrigerator, the cake will get stale tasting sooner than it does at room temperature. Make sure that you store these cupcakes covered. As they are exposed to air, the cupcakes will dry out and become unappetizing. Either cover the cupcakes with plastic or use a cupcake holder.
These are a great cupcake to make during the summer months when fresh peaches are in season. If it is out of season when the peach cupcake craving hits, you might be able to find fresh peaches, however, expect to pay more per pound for them.
Ingredients in Best Peach Cupcakes Recipe
flour
sugar
light brown sugar
ground cinnamon
baking soda
baking powder
unsalted sweet cream butter
egg whites
pure vanilla extract
sour cream
whole milk
peaches
heavy whipping cream
powdered sugar
1 large piping bag with large star tip
mint sprigs
How to Make Peach Cupcakes
Preheat oven to 350 degrees and line a cupcake pan with cupcake liners
In a large bowl, whisk together the flour, sugar, cinnamon, baking soda, and baking powder until combined
Using another large bowl, beat on medium speed until combined the butter, egg whites, vanilla, sour cream and milk
Fold in the dry ingredients until combined
Fold in the diced peaches
Scoop batter into liners filling 3/4 way full
Bake in the oven for 21 minutes
Allow to cool completely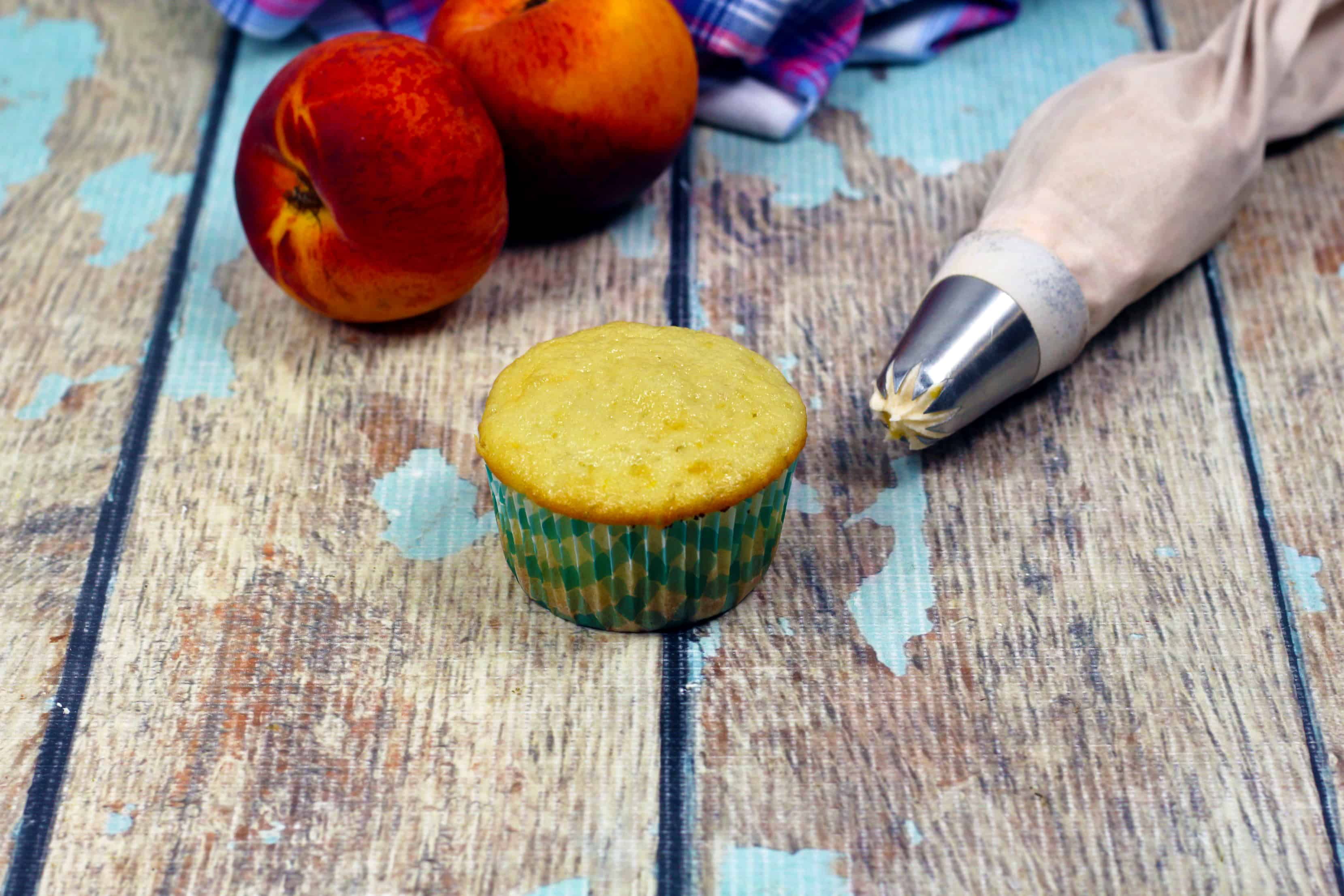 Peach Frosting
Using a standing mixer, beat all ingredients except the peaches until combined, smooth and thick
Fold in the peaches
Scoop frosting into piping bag
Frost cooled cupcakes and top with a peach slice and mint sprig
Enjoy!
For the summary of Cooking Instructions Please Head On Over To Next Page Or Open button (>) and don't forget to SHARE with your Facebook friends